Why Does Valtteri Bottas Use the Number 77 in F1?
Published 09/15/2020, 10:52 AM EDT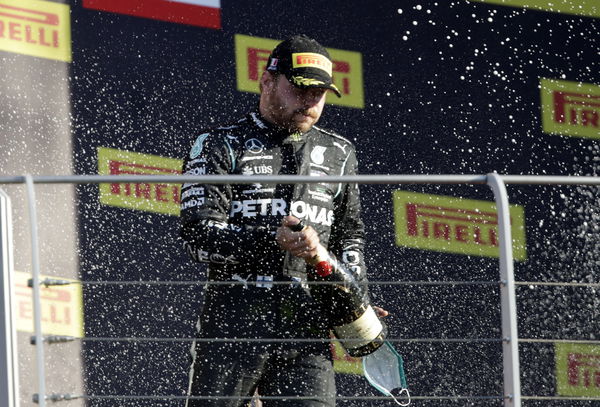 There are several aspects to a Formula 1 driver's life that fans are unaware of. Whether it is stories about their early karting days, first podiums, first trophies, and many more. Supporters are curious about all of these details, and Valtteri Bottas is no different. He recently took part in an "Ask Me Anything" session, which Mercedes-AMG posted on their YouTube channel.
ADVERTISEMENT
Article continues below this ad
And one question asked, was about his usage of the number 77 and if there is a back story to it. Valtteri Bottas replied saying, "To be honest, not really! It's pretty simple.
"I liked seven, so I thought seven-seven would be good. And actually seven was already taken by Kimi. So then I just thought double seven would be good, so go for it."
ADVERTISEMENT
Article continues below this ad
When Bottas first revealed the number to his followers on social media, he used the hashtag '#Va77eri' to do so. Talk about creative usage of numbers. That is certainly one way to do it!
Valtteri Bottas aiming to keep the pressure on Hamilton
Despite a great start to the season following the Austrian Grand Prix, Bottas has since failed to clinch a win. He is often the strongest in Free Practice sessions and even Qualifying. But somehow, the same form has failed to materialize in the race.
He has either had technical errors beating him to the punch or left chasing teammate Lewis Hamilton. Yet, at the end of the day, if there is any driver who can come close to giving Hamilton a fight, it is him.
ADVERTISEMENT
Article continues below this ad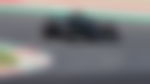 Bottas was actually rather impressive at Mugello. Not just the start of the race, but through the entirety of the weekend. Setting time laps close to the 1:18 mark in practice, the Finn really juiced the W11 for all its worth.
He was seamless at the corners and rarely put a foot wrong. Even when the race began, Bottas took advantage of Hamilton's hesitance to speed down the middle. And almost instantly became the race leader.
ADVERTISEMENT
Article continues below this ad
But the crash led to a standing restart, and unfortunately, Hamilton had a second bite at the cherry. The defending champion did well this time. Therefore, for much of the race, Bottas was left chasing the Briton.
Despite securing a P2 finish in the race, Bottas' focus lies on winning as many remaining races as possible. If he can do that and Hamilton slips up from his end, then we are in for a closer title race this season.