Why F1 Has Canceled Friday Practice for the Emilia Romagna Grand Prix
Published 10/28/2020, 11:27 AM EDT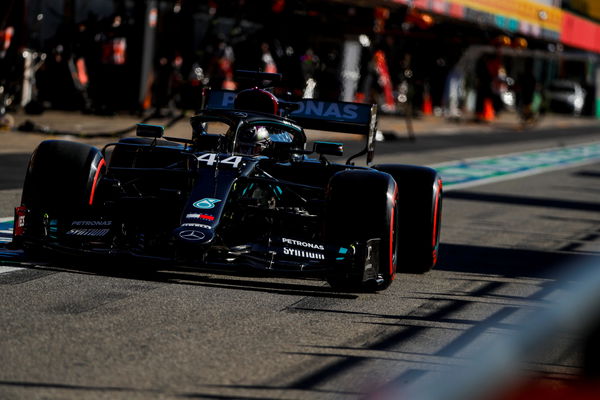 Formula One will return to Italian soil for the third time this season after Monza and Mugello. The Autodromo Internazionale Enzo e Dino Ferrari track, recognized as the Emilia-Romagna Grand Prix at present, will witness an F1 weekend after 14 years straight.
ADVERTISEMENT
Article continues below this ad
F1 announced a weekend scheduled for two days instead of three days. There are certain reasons stated for why the authorities infused such a change in the term of the racing pattern. The most important one was the travel of the motorists for long continuous hours at a stretch.
F1 usually has a three-day schedule for every weekend race. It conducts two practice sessions on Fridays, a third practice session followed by the qualification round on Saturdays, and stages the major race on Sundays.
ADVERTISEMENT
Article continues below this ad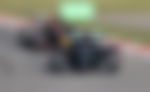 This season, amidst all the hullabaloo created by the pandemic, F1 is bringing in various changes in the entire process of racing.
Firstly, the change in the F1 season's original calendar, which resulted in replacements of the fixed circuits with the rarely used and new grids that exist. The terms and schedules of the weekend races are also being considered now.
What led F1 to a two-day schedule
This season has experienced four triple-headers so far. However, for this weekend, the F1 crew and racers will have to withstand a very long journey. They will start from Germany (Nurburgring) for one weekend, to Portugal (Portimao) for the second, and finally to Italy (Imola).
After experiencing three prior triple-header in the same season, having to race in the fourth one will be extremely exhausting. It will eventually affect the form of performance of the racers.
The next scenario that the spectators will witness is the unpredictability in the race, throughout its course.
ADVERTISEMENT
Article continues below this ad
There will be one practice session. The qualifying round will follow next, which will hardly give the teams to assess the track. It can be assumed that the race will be nothing less than a rollercoaster ride.
With no clear knowledge of the form of the track, there will be many thrilling and dramatic moments that will glue the spectators to their seats.
The new infused two-day routine for this weekend race will also let the F1 authorities think of fresh changes. Experimenting with new patterns can open up more doors to making the race captivating for the fans. The monotonous form of the racing will change in this new form of two-day routine in F1, for this race. It will also not exhaust the racers and affect their form of racing.
ADVERTISEMENT
Article continues below this ad
The Emilia-Romagna Grand Prix will be a weekend no fan would like to miss.