Why Ferrari F1 Boss Binotto Had a Déjà Vu of Infamous Leclerc-Vettel F1 Incident Yesterday
Published 11/15/2021, 5:12 AM EST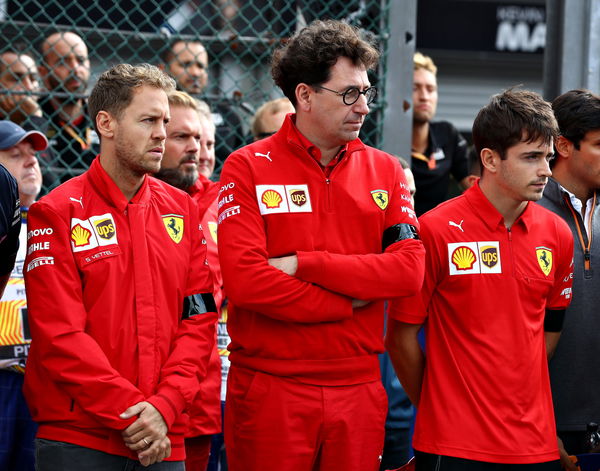 When Charles Leclerc and Sebastian Vettel were teammates at Ferrari, they both pushed each other to the limit. However, one of the incidents that was a turning point in their rivalry was the 2019 Brazilan Grand Prix.
ADVERTISEMENT
Article continues below this ad
As they were battling each other at Interlagos, the two collided, which took them both out of the race. Now, in 2021, Leclerc is teammates with Carlos Sainz. They haven't gotten in each other's way so far, but team principal Mattia Binotto was still that he would see a repeat of the 2019 race if they pushed each other too hard.
However, that wasn't the case, and Binotto was grateful but hopes to see them put on such great battles in future races. 
ADVERTISEMENT
Article continues below this ad
Ferrari boss at peace after seeing Charles Leclerc and Sainz not repeating 2019 mistakes
As soon as the lights went out at Interlagos, Sainz and Leclerc pushed the limit of their Ferraris. As they were fighting each other, Binotto was fearful of seeing what he had witnessed two years ago. However, he was at peace seeing that they didn't crash.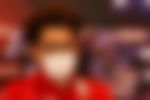 Speaking to Motorsport, Binotto said, "Today they did their duty very well, they fought among themselves at the start of the race and made me relive moments already lived 2 years ago (with the Leclerc-Vettel contact in Brazil)
"But it went well. I feared, but they didn't take too many risks. They know what they can do with each other. I hope to see them fight each other again and that they keep the safety margin they know." (Translated via Google Translate)
Watch Story: From Shocking Lewis Hamilton Crash to Ferrari Pit Stop Blunder: Most Sensational Moments in Bahrain GP History
Where did Sainz and Leclerc finish at the Brazilian GP?
ADVERTISEMENT
Article continues below this ad
The Spanish driver started the race in third place, while his teammate from Monaco found himself in sixth place. Both were hoping to finish in the top-3 as they were in a good position to do so.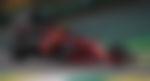 However, as the checkered flag brought the race to an end, Leclerc finished fifth and bagged ten points, while Sainz crossed the line in sixth place and earned the Italian team eight points.
ADVERTISEMENT
Article continues below this ad
With just a week to go for the Qatar Grand Prix, both Sainz and Leclerc will hope to bounce back after the Brazilian GP and aim to seize maximum points for the constructor's championship.