Why Is Lando Norris Called Lando?
Published 02/20/2021, 7:30 AM EST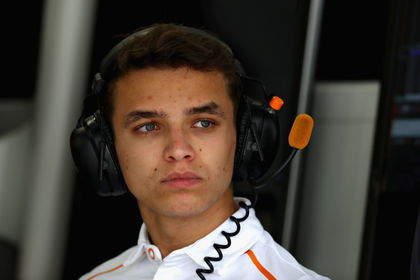 ---
---
What on Earth does the word 'Lando' mean? The only reason the community of F1 knows this word is because 'Lando' just happens to be the name of one of the most likeable drivers on the F1 grid – Lando Norris.
ADVERTISEMENT
Article continues below this ad
Norris has been turning eyeballs in his direction from a very young age. The Briton took a liking to motorsport at an early age and began competing in karting series by the age of seven.
After progressing rapidly through the junior categories of racing with a substantial amount of success, he joined McLaren as a full-time driver in 2019; he has not looked back since. The jolly, good-natured, happy-go-lucky 21-year-old is viewed as championship-winning material and has quickly become a fan favorite.
ADVERTISEMENT
Article continues below this ad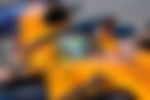 The reason for this being that he is one among a generation of new drivers who use the medium of social media to their advantage. By streaming on Twitch, making memes, and being an all-round joker in the paddock, he has endeared himself to the masses.
But just as entertaining as he may be, the origins of his name and how he got it are even more so.
What does 'Lando' mean? What is its origin?
The origin of the name 'Lando' is difficult to pinpoint. Some claim it to be of Italian origin, some others Spanish, and a few claim it to be of Portuguese origin. Perhaps the best you can decipher from that is 'Lando' originated in a country bordering the Mediterranean sea.
However, its meaning appears to be far clearer. The word basically means 'land.' Some also claim that it means 'renowned land' or 'famous land.'
How did Lando Norris get his name?
Contrary to popular belief, Norris' name isn't a reference to the famous Star Wars character Lando Calrissian. As per the McLaren man himself, he has no clue how his mother chanced upon the name.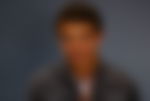 He said, "It has got nothing to do with Star Wars. My mum just came up with it and she doesn't have a clue what Star Wars is. So it's definitely not from Star Wars."
Perhaps Norris' parents just picked the most funky name they could find from a telephone register, who knows? But one thing is for certain, if Norris can grow into the driver everyone expects him to be, there may well be a lot of parents naming their kids after him.
ADVERTISEMENT
Article continues below this ad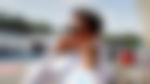 ADVERTISEMENT
Article continues below this ad