Why Is the Soft Tire Faster Than Medium and Medium Faster Than Hard in Formula One?
Published 06/30/2021, 11:42 AM EDT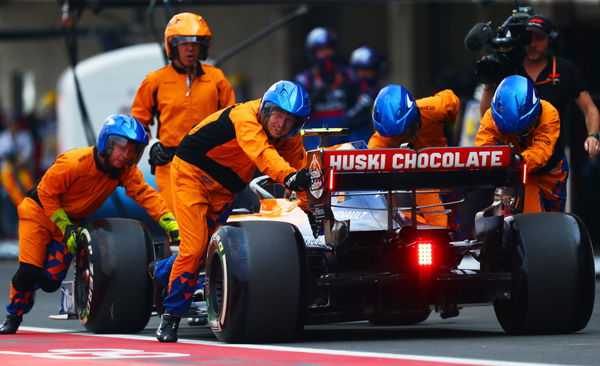 ---
---
As in all motorsports, the properties and features of tires play a huge part in a Formula One vehicle. The tires used by F1 have gone through significant changes since the commencement of the sport. Moreover, throughout is lifespan, F1 has tried and tested various tire makers and tires.
ADVERTISEMENT
Article continues below this ad
Currently, Pirelli is the sole tire supplier for the sport, and they select three types of tires, out of seven overall, to be run at every race.
Two of out of the seven tires being used in the 2021 season are for wet climate driving. These are the intermediate (green) for light water, and the full wet (blue) for heavy water. Every team has access to these two tires during a race weekend.
ADVERTISEMENT
Article continues below this ad
The main five tire compounds are for dry running. These are from C1 to C5, with C1 being the hardest tire. These tires have the least grip yet are the most solid. C5 tire is the softest tire, having the most hold. Although, these C5 tires are the least durable ones.
Out of the three tires selected by Pirelli, the hardest tires are named the hard ones and are white-colored.
Similarly, the softest compound tires are named the soft tires and feature a red color. The third of the designated tires is named the medium tire, which has a yellow color. Drivers have to use two of the dry climate tires during a race.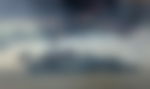 The reason why C5 tire is faster than C1 in Formula One
C1 is the Compound 1 tire; these are the hardest tires. It is intended for circuits that require high efficiency through the tires. This includes quick corners, different surfaces, and even high track temperature. The C1 compound tire warms slightly slower than other compounds but offers the greatest sturdiness.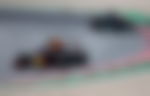 C5 is the Compound 5 tire. It is the quickest compound that Pirelli has in its arsenal. This tire can run on all circuits that require high speed. As these tires are the fastest available tires, they are the least durable tires and develop graining quite quickly.
ADVERTISEMENT
Article continues below this ad
In conclusion, the difference between these compounds is their durability and the grip provided by the tire.
As the vehicles keep getting quicker and quicker, Pirelli is battling every week to provide something to the Formula One teams that is quicker and durable.
ADVERTISEMENT
Article continues below this ad