Why Max Verstappen is Glad He Had Radio Issues at the French F1 Grand Prix
Published 06/22/2021, 5:10 AM EDT
---
---
A team radio plays an important role in the sport of Formula One as engineers talk to their drivers giving them vital information. The Milton-Keynes-based outfit wanted to have a pit stop, but with Max Verstappen having radio problems, they thought they would lose.
ADVERTISEMENT
Article continues below this ad
However, Verstappen agreed with the team and quipped that if he had offered a different opinion, the team couldn't have understood what he was saying.
The Dutchman ended up winning the race in the closing laps. Verstappen overtook Hamilton and saw the chequered flag in the first place, giving Red Bull their fourth win the season.
ADVERTISEMENT
Article continues below this ad
Max Verstappen laughs that his team wouldn't have understood what he was saying
As quoted by Motorsport. total.com, Verstappen said, "Even if I hadn't agreed, I could have said it over the radio, but they wouldn't have understood me anyway." (Translated from German via Google)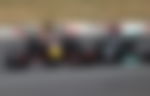 The odds were in Red Bull's favor, as their strategy helped them win the French Grand Prix, courtesy of Verstappen. Furthermore, their win at Paul Ricard saw them extend their lead in the Constructors' Championship against archrivals, Mercedes.
Watch Story: From Prince to the Queen: When F1 Stars Interacted With the Royal Family
Verstappen explains what went wrong with the microphone
The 23-year-old had to deal with two major problems, one being how to overtake Hamilton, which he did in the closing laps. And the other was the communication problem with his team as his microphone was placed incorrectly.
He said, "I couldn't answer them, but they were able to give me all the information. That is the most important thing, because the stops were through. I couldn't talk to them, but what should you do?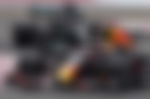 "I don't know. It was right next to my mouth. I tried to change it, but it was in the same position as in the races before. So I don't know what happened," Verstappen concluded.
The Red Bull prodigy will be hoping to fix his microphone issues for the upcoming race next week. The eighth round of the championship takes fans to the team's home race in Austria at the Red Bull Ring. Verstappen is determined to give the team another win and for him to score points needed to claim the title.
ADVERTISEMENT
Article continues below this ad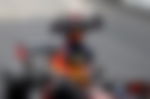 ADVERTISEMENT
Article continues below this ad
Trending Stories