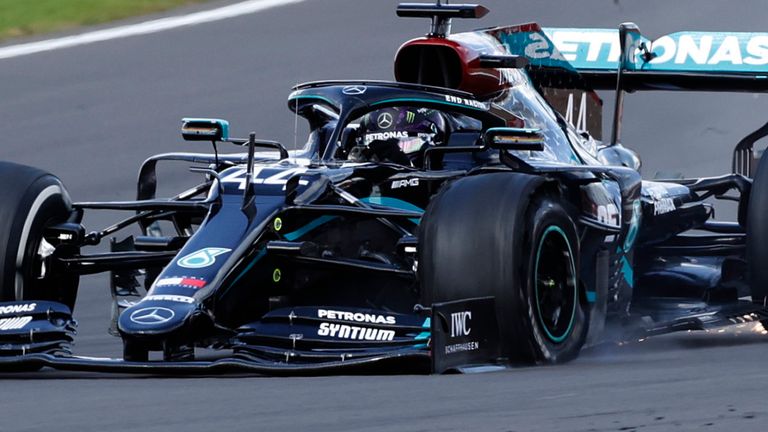 The Mercedes team had a mixed day in the office last weekend at the British Grand Prix. Lewis Hamilton barely managed to win the race and Valtteri Bottas finished out of the points tally.
In the wake of the race, Strategy Director James Vowles answered questions about the race and broke their strategy down.
The biggest question revolved around the mass punctures that befell the Mercedes duo, Kimi Raikkonen, and Carlos Sainz. Vowles noted that during the weekend, both Hamilton and Bottas wasted a set of tires, along with Max Verstappen.
In Bottas' case, his right rear tire received significant damage, so the team had no choice but to use a second set.
While it does not mean that using medium tires was off the table, but that set was officially 'compromised'. Fortunately for Mercedes, Verstappen suffered a similar fate, but with two rear tires compromised.
Sadly, Lewis Hamilton endured the worst of them all because his qualifying spin meant that all four tires were ruined.
ALSO READ- Twitter Erupts as Lewis Hamilton Survives Late Tyre Scare to Win The British Grand Prix
Why did Mercedes choose to avoid a 2-stop strategy?
Admittedly, the best strategy would be a medium-hard-medium. Unfortunately, those options were thrown out of the window when Bottas wrecked his tires and Hamilton did not have a free set.
In the end, they opted to field a medium-hard-soft strategy, which is already risky in itself.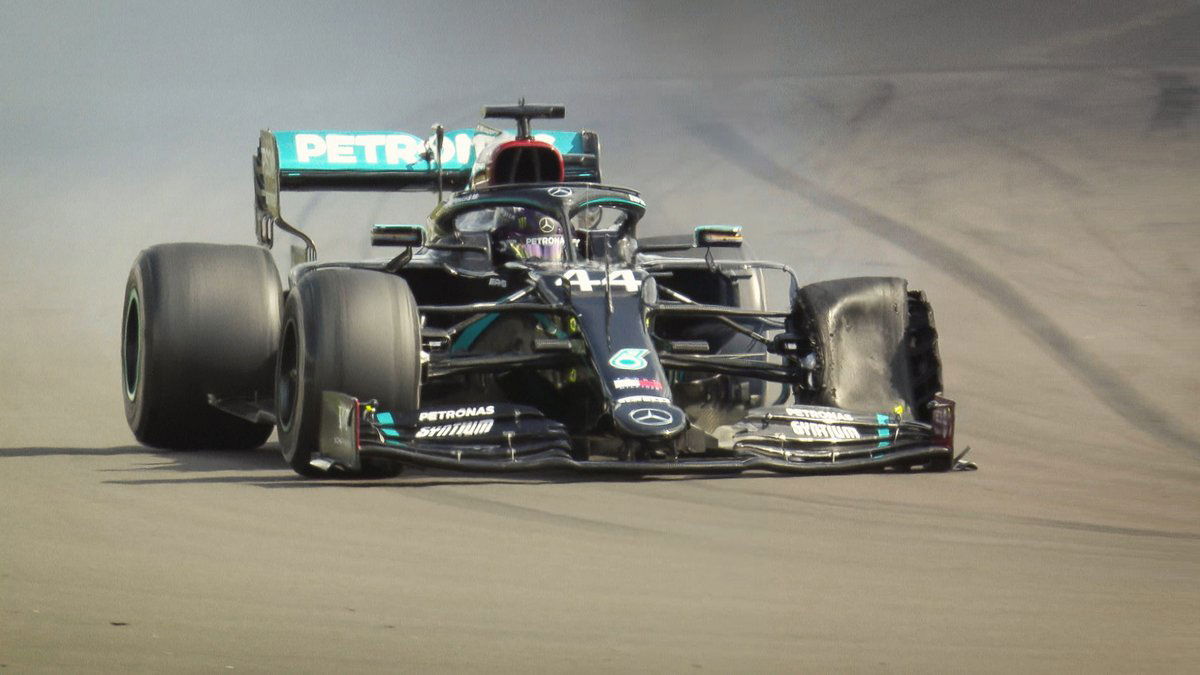 Vowles said, "The significance of that is making a two-stop work with the soft tire, a very weak tire around Silverstone. Most of the competitors at the beginning were dying to get off it as quickly as possible.
"So to review the two-stop options that we had, and especially reviewing that of Valtteri's, we considered it and talked about it."
However, they soon realized that it would make catching up to Max Verstappen an arduous task. Admittedly, the option was presented to him, but they did not take it into consideration.
This was because the hard tires were the fastest tires, and that made planning a two stopper more difficult. In addition, Mercedes did not think about tire durability because none of their data prepared them for a potential failure.