Why Racing Point F1 Chose Nico Hulkenberg Over Esteban Gutiérrez for the British Grand Prix
Published 07/31/2020, 9:43 AM EDT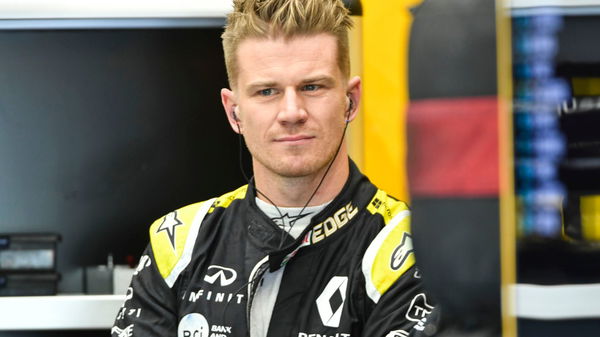 Racing Point driver Sergio Perez's unfortunate COVID-19 result opened the door for a seemingly unlikely candidate. The man to benefit from Checo's conundrum is his former teammate, Nico Hulkenberg.
ADVERTISEMENT
Article continues below this ad
The German jumped ahead of Racing Point's reserve drivers, Stoffel Vandoorne and Esteban Gutierrez to the front of the queue. He is confirmed to suit up for the Silverstone-based team for the entirety of the weekend.
While Vandoorne had his Formula E commitments, it still didn't make sense to most as to why Hulkenberg was picked ahead of someone who was earmarked as a reserve driver. Though truth be told, no one was complaining.
ADVERTISEMENT
Article continues below this ad
However, Racing Point's Team Principal, Otmar Szafnauer, has now spilled the beans on the aforementioned question.
Racing Point's history with Nico Hulkenberg got him the nod ahead of Gutierrez
Speaking to Formula1.com, Szafnauer revealed the reason why Nico Hulkenberg was chosen ahead of Gutierrez. He said, "Nico knows the team a lot more than Esteban does and in that short period of time that we had between learning Checo couldn't drive and someone driving, we had one day. (So) it was key to get someone who understands the team.
"Nico has been with us a long time, so he knows the engineers, he's been in our simulator before, he knows how we operate and that's going to be key to getting up to speed."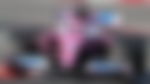 Quite frankly, if the decision did boil down to Hulkenberg or Gutierrez, there's only one winner in that duel. The German is far more experienced, having raced in 179 races as compared to the Mexican's tally of 59 races.
ADVERTISEMENT
Article continues below this ad
Not to mention the fact that Nico's last time in F1 machinery was a little over a six months ago. Compare that to Esteban, who last raced an F1 car in 2016. You have your answer.
Hulkenberg's surprise inclusion for the British Grand Prix gives him the best chance to bag his maiden podium finish. The German holds the unfortunate record for having gone the most races without a podium to his name.
He'll certainly be hoping to change that stat come Sunday. The RP20 gives Nico the best chance to end his podium drought once and for all.
ADVERTISEMENT
Article continues below this ad
Can he seize the golden opportunity that has come his way? We'll find out soon enough.
SOURCE- Formula1.com