Why Ricciardo's Tattoo Bet With Cyril Abiteboul Won't Happen After Renault F1 Exit
Published 01/12/2021, 1:03 AM EST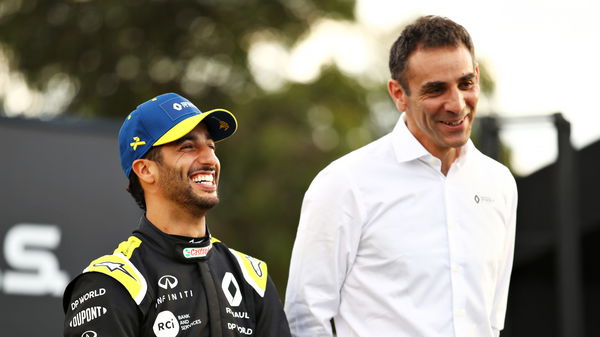 ---
---
It did not take long for Daniel Ricciardo to spread his infectious, cheerful personality at Renault. Most of the French team's personnel, including Renault team boss Cyril Abiteboul, took to him, as did the ardent supporters of the racing outfit.
ADVERTISEMENT
Article continues below this ad
A couple of years back, Abiteboul had lodged a bet with Ricciardo. The bet was if Ricciardo notched up a podium for the team, then Abiteboul would have to get a tattoo made per the former's choice of design.
The 'Honey Badger' held up his side of the deal, securing the team's first podium in the 2020 F1 Eifel GP. But with changing factors in recent times, will Mr. Abiteboul fulfill his end of the bargain?
ADVERTISEMENT
Article continues below this ad
Cyril Abiteboul's departure from Alpine F1 complicates the 'tattoo bet' situation
No one in the Formula 1 community quite expected the shock news of Abiteboul's departure from the team. It now means that we would all certainly miss a familiar face in the paddock.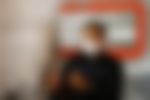 In addition, the impact of the coronavirus is such that all entities are likely to stay confined to their respective bubbles. With Ricciardo rumored to be in Los Angeles and Abiteboul making himself home elsewhere, a meeting between the two looks improbable.
Ricciardo's movement from venue to venue means he would have to follow F1's safety mandate. Consequently, Abiteboul's lack of contact with Ricciardo might see him forget the bet after an extended period.
The tattoo would also, in a way, represent Abiteboul's time at Renault. So, possibly, the motivation to now get it done might not be there. Considering both names are no longer associated with the French team, it renders the purpose of the symbolic gesture moot.
ADVERTISEMENT
Article continues below this ad
Ricciardo and Cyril Abiteboul cultivated a fruitful relationship in their two seasons together
It was the kind of mutual jest between the pair that even led to the tattoo bet in the first place. Their bond on and off the track meant that it aligned them in their objectives. Consequently, a good communicative understanding contributed to their racing success as well.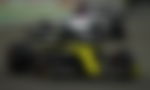 Possibly, had Abiteboul still remained in the F1 paddock then he just might have had a tattoo before 2021 ended! But as enthusiastic as the placement of the bet was, it is a genuine shame that it is now probably off the table.
ADVERTISEMENT
Article continues below this ad