Why Sergio Perez Shouldn't Join Red Bull for the 2021 F1 Season
Published 12/17/2020, 4:12 AM EST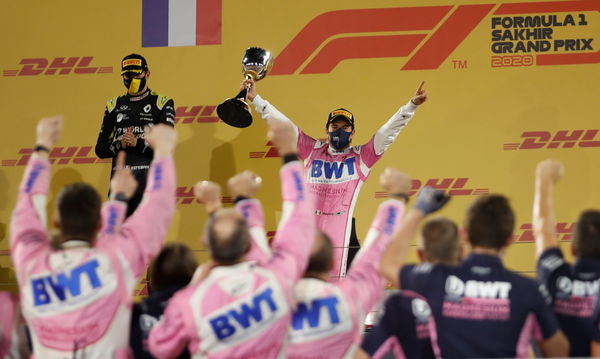 ---
---
Ever since the recent showdown at Abu Dhabi Grand Prix, all eyes have been on Red Bull and their decision on who will take that precious second seat in the team. As of now, the odds are falling in favor of Sergio Perez, and if the rumors are believed to be true, he could replace Alex Albon for the 2021 season.
ADVERTISEMENT
Article continues below this ad
However, if Red Bull gives Perez the nod, is the Mexican choosing the right option? Well, there are equal shares of positives and negatives in Perez's potential switch. But let's focus on why Red Bull might not be the right fit for the Racing Point driver.
Red Bull's love for Max Verstappen
ADVERTISEMENT
Article continues below this ad
First and foremost, the team's relationship with Max Verstappen is something that might bother Perez. Red Bull built an entire team around the Dutchman, including the car.
This has been the primary reason behind the second drivers' struggles in the team like Albon and Pierre Gasly. Quite a few mentioned that Max's car can sometimes be undrivable. Hence, it unsurprisingly has been a nightmare for the Red Bull junior drivers.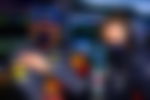 However, considering Perez's experience, the Mexican has the tools to develop and can subsequently aim for challenging his teammate.
Hence, in a scenario where Perez drives as fast as Max, which is not impossible, the team will be forced to hit the 'team orders' button. Although Red Bull would opt for team orders to avoid in-team friction, they might also look at the scenario from the perspective of 'favoritism'.
Max was, is, and will remain the favorite for Red Bull. Such decisions might not play well for Perez and his hopes of winning a title.
Max Verstappen eating up Perez
Now, looking at an opposite scenario where Max yet again dominates against his teammate. Well, Perez might join the team, full of confidence and the recent morale-boosting podiums and the race win.
However, imagine Perez portrays an average performance, similar to Albon in the Red Bull. That would eat his confidence up, and could well destroy the morale he has gathered since his term in Force India and Racing Point.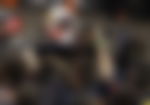 Max has been in top form. Hence, it might not be an easy task for Perez to keep up with the Dutchman, considering the Mexican has been racing alongside a driver like Lance Stroll, who is still learning to get better.
If he fails to shine in the Red Bull, by lagging behind Max with a massive margin, that could potentially be the end of his career in Formula 1. Furthermore, considering his confidence will be squeezed out, he might as well retire from racing entirely.
Getting a supporting role in Red Bull after leading the team at Racing Point
Since Perez's entry into the Force India F1 team, he has remained the 'alpha' and has been an incredible leader in leading the team toward success. However, Red Bull already has one in Max. Hence, Perez will have to change his mindset, absolutely different from what he had over the past 7 years.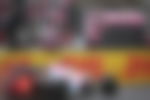 He will have to be ready for aspects like team orders, playing second fiddle to Max, being the second driver to receive updates on the car.
This isn't something Perez would want, considering he just won a race at Sakhir and finished a race in P2 at Turkey. The beta role might just not be the perfect fit for a dominant driver like Perez.
What should Sergio Perez do, if not opting for the Red Bull switch?
Well, first and foremost, he will obviously have to take a sabbatical for the 2021 season. However, his chances of getting a drive in 2022 will remain bright when he returns for 2022.
Of course, Red Bull will be ruled out. However, having driven a Mercedes-powered car for years, the German team will keep an eye on the Mexican if he remains there for the take.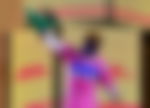 Mercedes might want him as a back-up driver in a scenario where Lewis Hamilton goes after retirement following the 2021 season. Hence, a George Russell/Sergio Perez line-up doesn't sound really bad, does it?
Apart from that, Renault still doesn't have a line-up that is focusing on the long term, Alonso being an exception. Ocon needs to perform next season. If not, well, again, there's 'Checo' available as a replacement.
Williams could turn up as an option for Sergio Perez
Not just Renault. There's Williams Racing too. Of course, they haven't lived up to their expectations for a while now. However, the 2022 regulation changes will bunch up the grid, and if Williams manages to rekindle their older form, Perez could be an incredible asset to the team.
ADVERTISEMENT
Article continues below this ad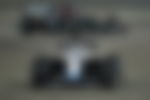 But of course, it will take a lot of convincing and assurance to bring Perez into Williams. The final scenario being Perez could be eyed by the potential new-comers.
2022 could witness a new team making their way into the sport. Hence the fresh faces would want an experienced driver in their lineup, similar to how Haas set their team up when they joined the F1 grid. And Perez will yet again stand out in this.
ADVERTISEMENT
Article continues below this ad
Overall, of course, it would be incredible to watch Perez drive that Red Bull alongside Max. However, the question is, can he sustain in the long term?