Why Was Max Verstappen So Crash-Prone Early in His F1 Career?
Published 08/08/2021, 7:04 AM EDT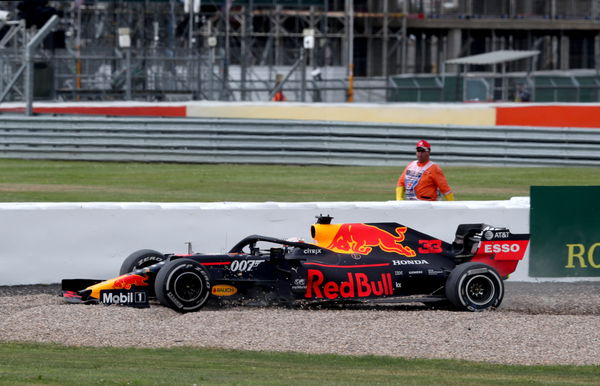 ---
---
Since the 2020 F1 season, Max Verstappen has had eyes set on the championship title, especially with Red Bull upping their game.
ADVERTISEMENT
Article continues below this ad
The Dutchman has enjoyed frequent chances of race wins heading his way and rarely has failed to conquer such scarce opportunities. He is currently competing against a 7-time world champion for the 2021 championship title, which evidently shows his growth in the sport.
But this is the Verstappen of now. Similar to Lewis Hamilton's career trajectory, Verstappen was once incredibly mistake-prone and was causing one too many incidents on the track, be it by himself or with other drivers.
ADVERTISEMENT
Article continues below this ad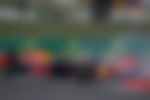 Hence, he was arguably one of the most dangerous drivers during the early stages of his F1 career. Consequently, this left many wondering, why was Verstappen causing so many crashes in the past?
Well, Verstappen may have been a Formula 1 driver then, but he was just over 17 years old, also making him the youngest driver to debut in the sport. Hence, considering his age, inexperience, and his natural aggression, accidents were always on cards.
Debut F1 outing for Max Verstappen with Toro Rosso and Red Bull
On the very first F1 season, Verstappen received a black mark on the grid at Monte Carlo. During the race, Verstappen was following Romain Grosjean closely, only to crash into him meters away from the braking zone of turn 1.
Consequently, the Dutchman broke the front-left suspension, as the Toro Rosso flew into the barriers, causing a massive accident. That was the first time an F1 driver rated Verstappen as 'dangerous' – Felipe Massa. What's more, Max was also hit with a five-place grid penalty.
Then, in 2016, after getting a promotion to Red Bull, Verstappen was amongst Kimi Raikkonen's most hated drivers. The Belgian Grand Prix witnessed the Dutchman defending beyond his will and crashing twice into the Finn.
Also, on the Kemmel straight, Verstappen blocked Kimi very aggressively, as the Finn almost crashed into the Red Bull.
Raikkonen was absolutely disgusted with the defense as he later reckoned that Verstappen was sooner or later going to cause a huge crash. Surprisingly, Red Bull's boss, Christian Horner, too, acknowledged Kimi's comments and felt Verstappen's driving was on the edge at Spa.
2017 and 2018 portraying an aggressive Verstappen
The Red Bull driver was definitely one of the most talented on the grid, but his decisions on the track hardly proved the statement. In 2018, Verstappen crashed thrice into other drivers, each in Spain, Austria, and Singapore. And while the viewers expected the Dutchman to get better in 2018, it only got worse.
Over the first six races, Verstappen suffered at least one on-track incident over each of the race weekends. It was evident that he was trying to push his car to the absolute limit, but more often, he only managed to exceed that limit.
ADVERTISEMENT
Article continues below this ad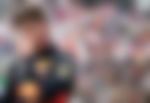 He was still a young driver then and was as aggressive as he used to be in other racing series. Also, over most of the races, he pretty much had nothing to lose. Hence, Verstappen was ready to risk making a scary defending maneuver than giving up the position.
However, now, the title is within reach and Verstappen has arrived at a realization that patience is key. So far this season, Verstappen has rarely needed to use his aggression against his rivals and has rather looked comfortable beating them with sheer pace.
ADVERTISEMENT
Article continues below this ad
But with the tile hopes slowly getting out of his hand, will Verstappen ramp up his aggression against Hamilton? Will the mounting pressure force the return of the 'dangerous' Verstappen?
Watch Story: Top 5 wins of Max Verstappen's F1 career