Why Was the Turkish Grand Prix Dropped From the F1 Calendar?
Published 09/28/2021, 10:26 AM EDT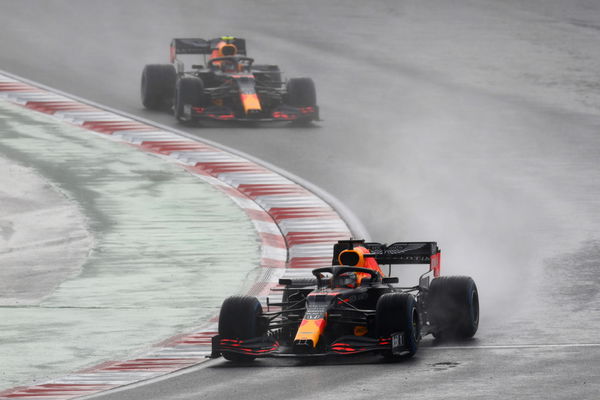 ---
---
Another gripping race awaits us as Formula 1 heads to Istanbul for the Turkish Grand Prix. After the 2011 season, the circus headed to the venue last season for a thrilling race. Now, racing with spectators, F1 makes its way to Istanbul Park. However, racing in October wasn't a part of the original plan.
ADVERTISEMENT
Article continues below this ad
The Turkish GP was originally scheduled for the weekend of June 13. However, because of the worsening COVID-19 situation in the country, the second Austrian GP took its place. The race in Istanbul was a replacement itself; one put in place of the race in Montreal.
ADVERTISEMENT
Article continues below this ad
Further, the UK government had imposed travel restrictions on Turkey; as the UK houses seven teams' headquarters, the situation wasn't ideal. As the intensity of the problem has died down, Turkey made its way back to the calendar, this time to replace the Singapore GP. A fated location on the F1 program!
Now, placed perfectly after a rainy race in Sochi, fans often likened the wet tracks at the Intercity Park to an ice rink. What will be another slippery race for our drivers; the championship battle is set to be more interesting.
Why did F1 stop racing in Istanbul for the Turkish Grand Prix?
Before the empty 2020 race, F1 cars last hit the tarmac in Istanbul in 2011. The eight-year hiatus was a result of discord between the organizers and the FIA. The race organizers claimed that the hosting fee was too high, while Bernie Ecclestone was skeptical about the lack of profits made due to poor promotion and the relocation of the circuit.
ADVERTISEMENT
Article continues below this ad
Further, in 2013, the Turkish government disapproved of F1's deal to host a race in Tuzla. The project would cost Turkey large amounts of money, around 20 million dollars. However, with the lack of state approval, the project fell through.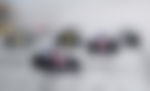 Nonetheless, both parties were glad to hold the race in 2020. The race organizers had said, "The circuit is one of the most valuable investments of our country and we are very excited about the prospect of the Grand Prix. We have always kept the circuit active and prepared as if the races could resume at any moment."
ADVERTISEMENT
Article continues below this ad
All these setbacks – the issues in 2011, the canceled races in 2021 – lead us to one moment: the 2021 Turkish Grand Prix. An intense race for a dramatic season. A perfect match for the perfect weekend.
Watch this story: F1 Driver Salaries Revealed: How Much Do Lewis Hamilton & Co. Earn?