Will Buxton Predicts McLaren F1 Driver to Join Red Bull as Verstappen's Teammate After 2022
Published 08/18/2021, 9:03 AM EDT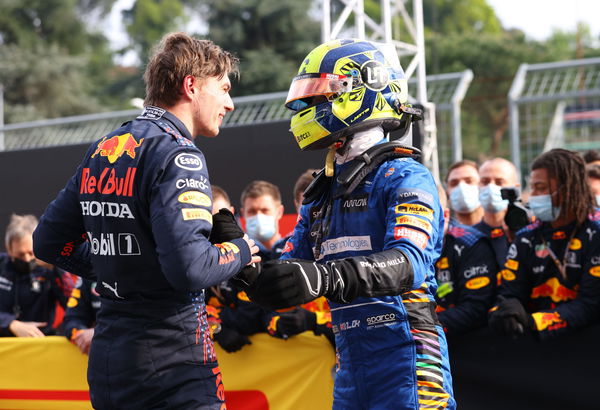 ---
---
Ever since F1 headed into the summer break, there have been questions surrounding Sergio Perez's future with Red Bull Racing, as the Mexican had evidently struggled against his teammate, despite clinching a win and a podium.
ADVERTISEMENT
Article continues below this ad
Recently, Red Bull's advisor, Dr. Helmut Marko, too, claimed that the team are considering other options for the second seat.
Hence, amidst predictions rising over who could accompany Max Verstappen in 2022, F1 reporter Will Buxton opted to lay his predictions beyond the 2022 season. And irrespective of how practical they are, they do seem quite interesting.
ADVERTISEMENT
Article continues below this ad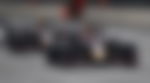 He reckoned that Perez would stay until the end of the 2022 season. However, citing Mercedes' resurgence, Red Bull would have no options left other than letting go of Perez.
"We'll start down at Red Bull Racing, wherein my little scenario the team took drivers and constructors glory in 2021 and opted to stick with Sergio Perez for 2022," he wrote.
"A combination of their focus on the previous year's successful title fight. And a resurgent Mercedes however, left them struggling to keep up in 2022."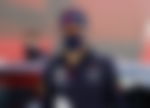 Who will line up alongside Verstappen at Red Bull beyond 2022?
Buxton felt that Red Bull would rope Lando Norris into the team with an 'eye-watering' deal. Of course, it does quite impractical, considering the Briton's loyalty to his team since the start of his F1 career in 2019.
But who knows? The fact that Red Bull are in such a commendable position might induce more interest in the McLaren driver. What's more interesting is that Buxton is predicting Norris to win his first world championship title as early as 2024.
"At season's end, Red Bull got the man they'd been eyeing since early 2021 and shocked the paddock by announcing they'd lured Lando Norris away from McLaren. Having paid an eye-watering sum to initiate a break clause in his contract, he gelled with the team immediately," he said.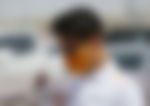 "Second in the constructors' championship in 2023, Verstappen nevertheless takes the drivers' crown. In 2024 it's Norris who takes the world championship as Red Bull take back-to-back team wins. They enter 2025 as favourites again," Buxton added.
ADVERTISEMENT
Article continues below this ad
Overall, as the title suggests, these are 'just-for-fun' predictions from Buxton. But that doesn't necessarily mean that these scenarios will not occur in the future at all, even if his prediction with Red Bull seems a bit too far-fetched.
ADVERTISEMENT
Article continues below this ad
But what if they do manage to sign Norris alongside Verstappen? Could this be the dream team of F1 in the future?
Watch Story: From Will Smith to Nicole Kidman: When F1 & Hollywood collide