Will Buxton Reveals Why Lance Stroll Doesn't Get Enough Love From Fans
Published 09/20/2020, 6:42 AM EDT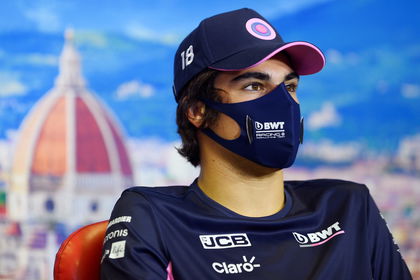 ---
---
Among all the talking points we have had over the course of 9 races, one of them has gone under the radar. That talking point pertains to Lance Stroll and his performances in this calendar year.
ADVERTISEMENT
Article continues below this ad
The Racing Point driver has outshone his teammate Sergio Perez (57 points to Checo's 44) but still isn't getting the credit he deserves. F1 reporter Will Buxton provides us with a reason for it.
Lance, being the son of team owner Lawrence, has always been looked at as a guy who has earned his seat because of his connections and not on merit.
ADVERTISEMENT
Article continues below this ad
However, Stroll has certainly shown that he deserves a seat within the team. He has put on a number of impressive performances, with a podium in Monza, the cherry on the cake. Yet he doesn't get anywhere near as much love from the fans as his peers.
Buxton opines that the reason behind the same can be chalked down to Stroll's apparent disconnect from the audience.
He said, "He doesn't make it easy for himself. We know drivers don't like doing interviews, we know it's boring and repetitive.  But those moments in front of a camera are an opportunity for that sportsperson to connect with their fans around the world.
"To enthuse and engage and excite. When someone seems to spend their time trying desperately to end the interview with as short and disinterested a set of responses as possible, then you're not left with a full palette of colors with which to paint a better picture."
Lance Stroll needs to handle interviews better
ADVERTISEMENT
Article continues below this ad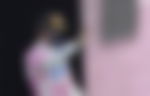 Lance doesn't need to go out of his way to improve his audience interaction. He need not start twitch streaming games if he doesn't like it. Instead, all he needs to do is become self-aware and present himself better during interviews. Appearing interested is the bottom line.
Buxton said, "Lance's media time would normally be the opportunity for him to start to reverse the negative perceptions of him. And yet, by appearing bored he merely serves to reinforce the opinion that he either isn't really interested or considers it all a bit above him."
ADVERTISEMENT
Article continues below this ad
If he could improve that aspect, he's likely to get more appreciation from the fans. Yes, the old jokes might not go away, but at least he'll get the attention that he deserves.