Will Carlo Sainz Regret the Ferrari Move as McLaren Look to Challenge the Big Teams?
Published 09/20/2020, 6:23 AM EDT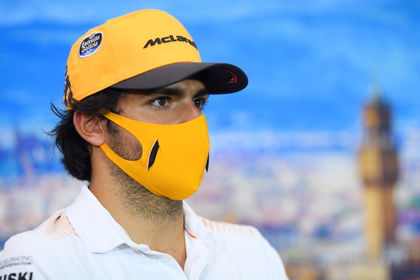 ---
---
2021 brings a fresh reshuffle of driver seats in Formula 1. And one move, which comes with a lot of talking points, will be Carlos Sainz to Ferrari. Aside from the financial cap regulations being integrated alongside some rules, the drivers will compete in a pandemic hit era.
ADVERTISEMENT
Article continues below this ad
But, at the same time, Sainz will embrace the challenge that is hurtling towards him. Obviously, he would be aware of the struggles Ferrari are currently facing and he would have signed the deal from the Italian giants, only if he has certain assurances about those issues.
Are Ferrari currently inferior to McLaren?
ADVERTISEMENT
Article continues below this ad
One would certainly raise the question of what led to Sainz's decision to move to Ferrari from McLaren. Despite a few poor years, the Surrey-based outfit looks well on the rise.
A knowledgeable Team Principal in Andreas Seidl and a shift from Renault to Mercedes power next season, McLaren have everything going for them come 2021.
In such a time, Ferrari is set to continue with their existing power units for next season. Without a lot of changes for 2021, the Ferrari car will not prove to be any better than the SF1000.
The top brass at Scuderia Ferrari believes that it will take a couple of years for them to be actually competing.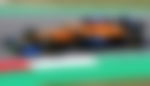 On the other hand, Sainz might have also thought about the sale of McLaren's factory leading to a wider group of restructuring. But as Zak Brown recently stated that, this would not affect the progress of the team in any way.
In an interview, he said, "We have a good five-year business plan for this next era of F1. I'm comfortable we have the resource, the people, and support in place to give us what we need to get back to the front."
ADVERTISEMENT
Article continues below this ad
The 'Scuderia' promises a good long-term project
Even though the Prancing Stallion has seen a few bad years, we cannot totally overlook them. Having enjoyed periods of sustained dominance prior to the V6 engines era, it is obvious that the current struggles have immensely frustrated Ferrari.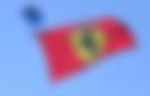 So in totality, it may seem that Carlos Sainz might not have made the right move in the short term. But like most of us, he will be keenly looking to the 2022 season. After all, that would tell him if he indeed made the right move in choosing the Maranello-based outfit.
ADVERTISEMENT
Article continues below this ad