Will Ferrari's Unique Engine Philosophy Come Back to Haunt Them or Propel Them to Glory in 2022?
Published 06/15/2021, 6:57 AM EDT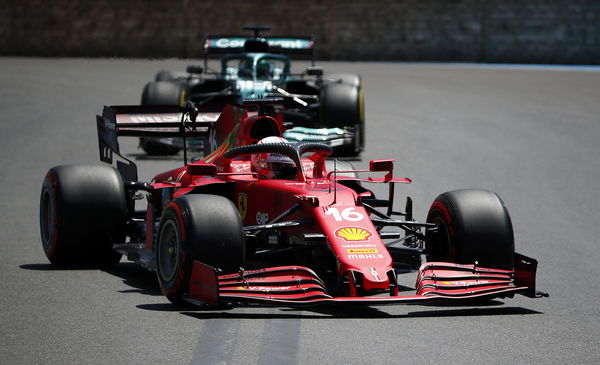 ---
---
There has been a significant change boost in the Ferrari F1 team's performance this season compared to 2020, having already secured 2 pole positions and a podium out of the initial 6 race weekends with Charles Leclerc and Carlos Sainz.
ADVERTISEMENT
Article continues below this ad
And the credit undeniably goes to the newly designed engine, which finally adhered to FIA's technical directives. Overall, considering how the initial few weekends have unfolded for Ferrari, the 2021 season, on a whole, looks quite promising for the Maranello outfit.
But, how far are they going to sustain this performance? As things stand, there is no guarantee that Ferrari could follow this positive trajectory over the next season as well. Who knows, the Reds could yet again find themselves in the swamp in 2022. Why you might ask?
ADVERTISEMENT
Article continues below this ad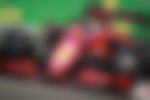 Well, according to The Race, it is because of Ferrari's rather ambitious target with their engine design for 2022. Ferrari have opted not to follow their competitors' engine philosophy, rather taking a completely different route.
This is unquestionably a massive gamble, considering F1 will freeze engine development until 2025. And any significant downfall will consequently lead to the Reds embracing the worst possible scenario, as they will not possess the freedom to address any engine-related issues until F1 lifts the freeze.
How the Ferrari engine could differ from others?
The entire grid is looking to develop a competitive power unit amidst the impending technical regulation changes. Mercedes and Honda have always preferred the split turbo technology.
This design sports a layout where the compressor is mounted at the front of the engine with the turbine further behind. What's interesting is that Alpine, too, recently affirmed Renault's switch to the split turbo technology, come 2022.
Hence, a lot anticipated Ferrari to announce the same. But, the Maranello outfit eventually decided otherwise. Despite considering it for a while, they have chosen against opting for the preferred engine system.
Instead, Ferrari have included an intercooler solution, which is reporting positive responses in the energy recovery's electrical system.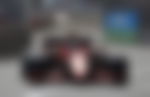 What's more, Ferrari seem to have found a bigger breakthrough in combustion technology. With the inclusion of super-fast ignition, the Reds have reportedly managed to improve combustion.
ADVERTISEMENT
Article continues below this ad
This is certainly positive news for Ferrari, having shown decent results so far. However, there is also the fear of how this engine could play out against Mercedes, Renault, and Red Bull.
Hence, will 2022 witness Ferrari absolutely dominating the grid? Or will their decision to follow a unique path with engine development come back to haunt them?
ADVERTISEMENT
Article continues below this ad
Watch Story: Ferrari Strategy Fails We Will Never Forget