Williams CEO Capito Compares Russell's Calmness to Kimi Raikkonen
Published 07/10/2021, 2:33 PM EDT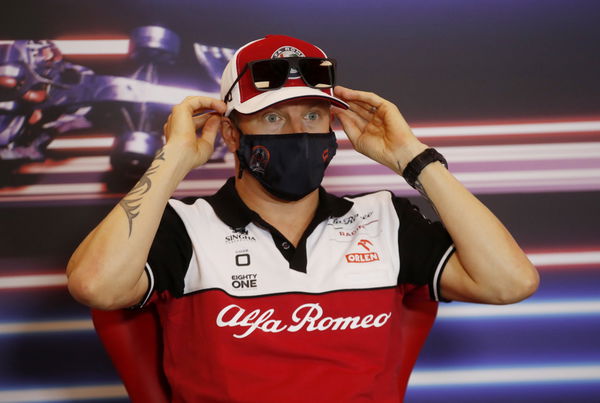 ---
---
Without a doubt, George Russell is a hugely talented driver and his star is still rising. On an interesting note, the young Briton has been earning comparisons to F1 veteran Kimi Raikkonen. In fact, the comparisons came from none other than Williams F1 team boss, Jost Capito.
ADVERTISEMENT
Article continues below this ad
He said, "I see a lot of Raikkonen when I look at George. He's a brilliant driver. I believed in Kimi as soon as I spoke to his managers. It was clear that he would be exceptional. I had this feeling from the start".
ADVERTISEMENT
Article continues below this ad
The German admitted that many expected great things from Russell, especially after last year. To his delight, the young Briton was able to fully meet them. In addition to that, Russell acts fairly cool under pressure.
How is Capito familiar with Kimi Raikkonen?
As it turns out, Capito used to work for Sauber back in 2001 when Raikkonen made his debut. The Finn made a huge impression in his debut year and finished 10th in the driver's championship.
In addition to that, he also had a season-best finish of fourth on two occasions. Since then, the Finnish driver has gone on to race for McLaren, Ferrari, Lotus, back to Ferrari and Alfa Romeo.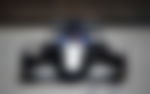 It is also worth mentioning that Raikkonen managed to win the 2007 F1 world championship for Ferrari. To make matters even better, it was also his first season with the Italian marquee.
ADVERTISEMENT
Article continues below this ad
In addition to that, Kimi Raikkonen still remains as Ferrari's last F1 champion in more than a decade. Now, Raikkonen is a veteran in the sport and races for Alfa Romeo.
Aside from acting as a mentor figure for teammate Antonio Giovinazzi, the 41-year-old is helping in the car's development. For now, Raikkonen is simply content with seeing out the remainder of the season.
ADVERTISEMENT
Article continues below this ad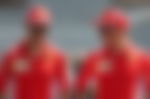 Trending Stories