Williams F1 Co-Founder Explains How Nico Rosberg was Different Than His Father Keke
Published 08/18/2021, 7:04 AM EDT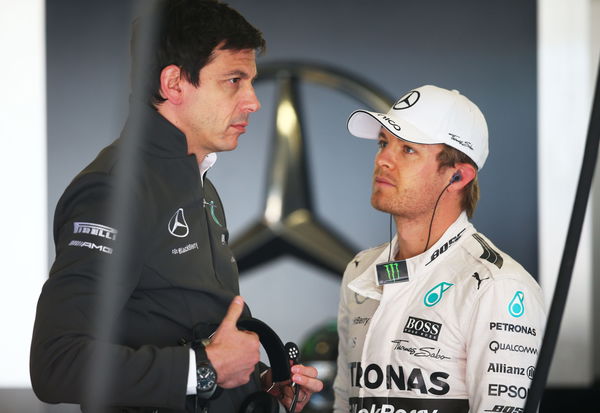 ---
---
It is always heartwarming to see drivers emerge from the family in Formula One. Mick Schumacher, Max Verstappen, and Nico Rosberg are the privileged ones to follow in their father's footsteps in the sport.
ADVERTISEMENT
Article continues below this ad
However, one of the most iconic duos is without a doubt, the Rosberg family, as both Nico and Keke were world champions. Rosberg Sr won his first world champion with Williams back in 1982, while Nico won his title in 2016 with Mercedes, but started his career with the Grove-based outfit.
Sir Patrick Head, one of the founders of Williams F1, has worked with both the Rosbergs and explains the similarities and the differences between the two world champions.
ADVERTISEMENT
Article continues below this ad
Williams' co-founder talks about Nico Rosberg and Keke Rosberg
Being the son of a world champion can put immense pressure on a driver. Nico had to experience that when he reached Formula One. Head had worked with both of them, and reveals what brought them together and set them apart.
Speaking on an episode of the podcast, Beyond the Grid, he said, "Nico certainly had some of the characteristics of his father, but I wouldn't say he was such a squash buckling. Nico was probably, I mean in the environment in which he was brought up, his family lived Monaco, I am sure knew many drivers, successful drivers down in Monaco."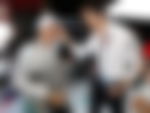 "I would say, Nico was much more of a calculating, thinking driver. Nico was heavily into the data, Keke didn't have time to look at data, if we had any data at that time."
"That was certainly some similarities, but I would say Nico was not totally like his father, in terms of throwing the car around in the same way. But by the time Nico was driving, the tires weren't as robust as they were in Keke's days," he concluded.
Watch Story: From Serena Williams to Chris Hemsworth: Celebrities Lured by the Glitz and Glamor of Monaco
Keke appreciates the effort of Nico for being a world champion
Despite the incumbent pressure, the German driver laid his hands on the title in 2016, after having an intense battle with his then-teammate at Mercedes, Lewis Hamilton. Rosberg Sr was proud and admired his son's hardworking of being a world champion.
As quoted from The Guardian, He said, "It is remarkable and I admire him for his mental strength and commitment. We have to remember the commitment of somebody like Nico is 110% and it has nothing to do with how I went about being a Formula One driver."
ADVERTISEMENT
Article continues below this ad
"I don't think many people from outside, including the media, appreciate the effort that went into this," Keke concluded.
However, shortly after winning the 2016 championship, Nico decided to retire and part ways with Formula One. After all, he achieved his dream of being a champion, and proudly state that he and his father are champions of the world.
ADVERTISEMENT
Article continues below this ad