Williams F1 Fires a Warning to Drivers to Behave During Online Races
Published 04/23/2020, 8:54 AM EDT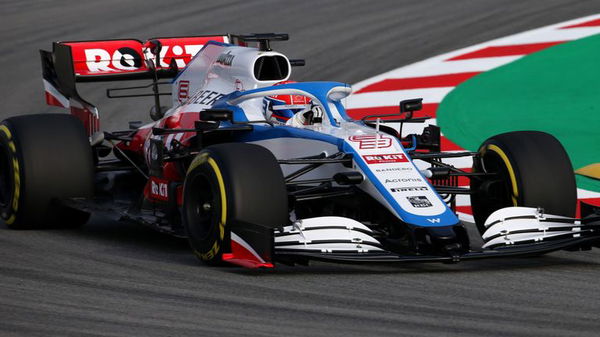 Sometime ago, NASCAR driver Kyle Larson landed in major trouble during an online race. Apparently, the American driver used a racial slur and his team fired him for it. Now, the Williams F1 team is sent a stern warning to Nicholas Latifi to mind his tongue during live broadcasts.
ADVERTISEMENT
Article continues below this ad
"After the Kyle Larson incident, the team sent us a message reminding us how to behave during broadcasts," Latifi told La Presse. "Personally, I know what is acceptable and what is not. I am associated with a team that has sponsors and they all have an image to maintain. I know I have to be careful, but that doesn't stop me from being myself and having fun."
Of course, it goes without saying that all racing drivers streaming online will be careful to not let their mouths run away. The Kyle Larson incident is not the first time a driver did something untoward during an online race and faced the consequences. Sometime earlier, Darrell Wallace crashed out of a race. The driver proceeded to 'rage quit' and his team fired him in the process.
ADVERTISEMENT
Article continues below this ad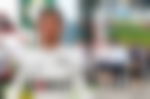 What else did the Williams F1 driver say?
ADVERTISEMENT
Article continues below this ad
Ever since he joined Twitch, 24-year-old Latifi already amassed over 23,000 subscribers and is slowly becoming a popular figure. Coming back to the Kyle Larson incident, other F1 drivers like Charles Leclerc, Lando Norris, Alex Albon and George Russell will watch themselves too.
Speaking about joining Twitch for the first time, Latifi confessed that the thought never crossed his mind. However, some people broached the subject to him after the first virtual grand prix. Needless to say, he does not regret it one bit, since it allows everyone to get closer to the drivers, aside from meeting fans during a race weekend. The Canadian driver also insisted that he enjoys racing online.
ADVERTISEMENT
Article continues below this ad
"It's a good way to keep my brain alert," he said. "The driving is not identical to reality, but the mental process is similar."
Admittedly, Latifi and the other 19 F1 drivers miss racing out on track. Unfortunately, with the virus sweeping across the world, situations cannot be helped.