Williams Made One Big Error That May Have Cost Them Glory and Success
Published 09/20/2020, 7:19 AM EDT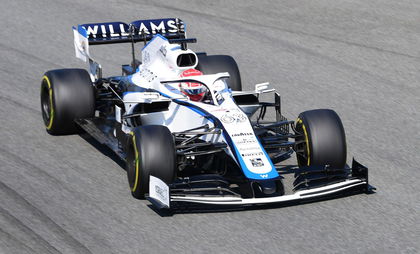 ---
---
The Williams era recently came to an end when Claire Williams announced the family is looking to bow out of the sport following the 2020 Italian GP.
ADVERTISEMENT
Article continues below this ad
Originally hailing from Oxfordshire, the team won 9 Constructors' and 7 Drivers' Championships. It was a period of continued success during the 80s and 90s.
But it is believed that of the many errors that have led to the team landing on the back of the grid today, one stands out in particular. And perhaps, it was so defining that they may have lost out on further glory and successes because of it.
ADVERTISEMENT
Article continues below this ad
As the video states, losing Adrian Newey as part of their core personnel team was a big blow for Williams. And it was not one mistake that led to Newey quitting the British racing team.
In fact, it was a series of behind-the-back negotiations and decisions that made the current Red Bull Chief Technical Officer feel unwanted.
Replacing Nigel Mansell and Damon Hill without Newey's consultation
The team decided to replace Nigel Mansell with Alain Prost in 1993. Mansell was naturally unhappy because he believed Williams had gone back on their word. But the saga took a turn at the end when the team told Mansell that they could sign Ayrton Senna for the second seat.
But owing to a personal rivalry between himself and Senna, Prost had vetoed this idea beforehand. Therefore, despite a last-minute offer by Williams for Mansell to stay, the British driver felt betrayed and so decided to leave.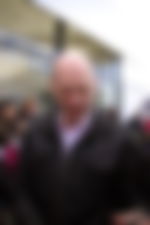 Newey was dissatisfied with the way Williams had treated Mansell. And so, Newey himself got a clause inserted during his contract extension. It stated that they would consult him on all matters regarding drivers and car design selections.
He continued developing title-winning cars and introducing innovative designs for the team.
ADVERTISEMENT
Article continues below this ad
But the relationship took a downturn, with the signings of Jacques Vilner and Heintz-Held Fredson. The latter replaced Damon Hill even after a successful 1996 season. Williams made both decisions without consulting Newey, and consequently, he left the team for McLaren.
Williams have struggled since the start of the new century
Newey has since enjoyed considerable success with McLaren and Red Bull Racing, the latter rewarding with him with four Constructors' titles. Williams, on the other hand, sharply deteriorated to occupy the bottom places with a host of technical problems haunting them.
ADVERTISEMENT
Article continues below this ad
Who knows what might have been different for Williams had they retained Newey? Perhaps they would not have faced issues on the aerodynamic front as much as they do now.