Williams Set to Replace Nicholas Latifi With This F1 Reserve Driver Amid Horror 2022 Stint
Published 05/04/2022, 10:54 AM EDT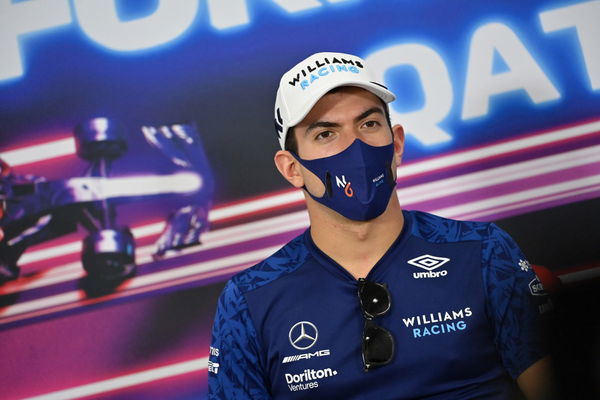 After winning the championship in both Formula 2 and Formula 3 in his rookie season, Oscar Piastri was left without a seat in Formula 1. Many said it was unfair that a driver of his talent wasn't in F1. Alpine then went on to integrate him into their F1 team as a Reserve Driver.
ADVERTISEMENT
Article continues below this ad
🚨 ATENCIÓN a la BOMBA que suelta @AlbertFabrega en su directo

"Se está moviendo ya el mercado. Se están moviendo cosas pero no lo puedo decir porque me dijeron que no dijera nada."

"El que sale no me sorprende, el q llega sí. […] Bueno, es un cambio de pilotos entre equipos" pic.twitter.com/gg70yrV0af

— ElReyGuiri (@ElReyGuiri) April 24, 2022
ADVERTISEMENT
Article continues below this ad
While the Enstone-based outfit wants to get an F1 seat for Oscar in 2023; new rumors suggest that he soon may be in F1 as early as 2022. As this news has been circling for quite some time now, it seems like it may be inching towards reality.
Is Oscar Piastri all set to move to F1 with Williams?
While the driver market season is yet to start, Ted Kravitz was the first one to break news regarding Oscar Piastri's future in Formula 1. During his post-race Ted's Notebook show at Imola, Kravitz revealed that Alpine could loan Piastri to Williams next season. "One of the latest paddock rumors has Williams interested in the services of Oscar Piastri," Kravitz said.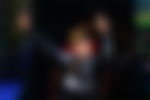 Ted's comments were cemented when Spanish journalist Albert Fabrega also claimed similarly. While he wasn't allowed to reveal which team or driver was involved but we potentially see a driver swap mid-season.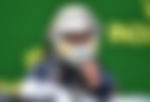 He said, "The market is already moving. Things are moving but I can't say because they told me not to say anything.
"I am not surprised by those who leave, but I am surprised by those who arrive. Well, it is a change of drivers between teams."
More recently, F1 driver turned pundit Ralf Schumacher explained that Williams is not happy with Latifi. He said to Sky Sport, "The Williams investor wants two strong drivers in the car, Albon is doing a great job and the difference (to Latifi) is very, very big."
What happens to Latifi's place at Williams?
ADVERTISEMENT
Article continues below this ad
With this potential rumor gathering up some speed, this leaves present Williams driver Nicholas Latifi in a very difficult spot. 2022 hasn't been going in the way Latifi would have hoped it would. As explained by Ralf, "Latifi draws more attention to itself through accidents".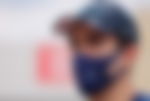 A Crash in Saudi Arabia and three P16 finishes so far are not helping the 26-year-old's F1 campaign. With his teammate Alex Albon pushing every weekend to get points, this indeed paints a very grim picture.
ADVERTISEMENT
Article continues below this ad
Alpine has Esteban Ocon until the end of 2024, and Fernando Alonso insists that he wants to race for two to three years more; it's unlikely Oscar will feature at Alpine soon. This seems like a great opportunity for Williams, who can now add a great young talent to their driver line-up.
Watch This Story: Lewis Hamilton Shows Off New Tattoo Ahead of the Upcoming Met Gala