Finally, some sort of good news is in store for fans of the Williams racing team. The Grove-based outfit has officially unveiled their new livery for the 2020 season! Yesterday, on the team's official social media pages, Williams posted a video clip teasing the livery reveal. In the video clip, the likes of George Russell, Nicholas Latifi, and reserve driver, Jack Aitken gave their reactions to the new Williams look. The reason that Williams had to introduce a new livery, was due to the fact that they terminated their deal with previous title sponsor ROKiT. The new livery for 2020, sees Williams revert to their classic colors.
Williams unveils 2020 livery less than 10 days before the season opener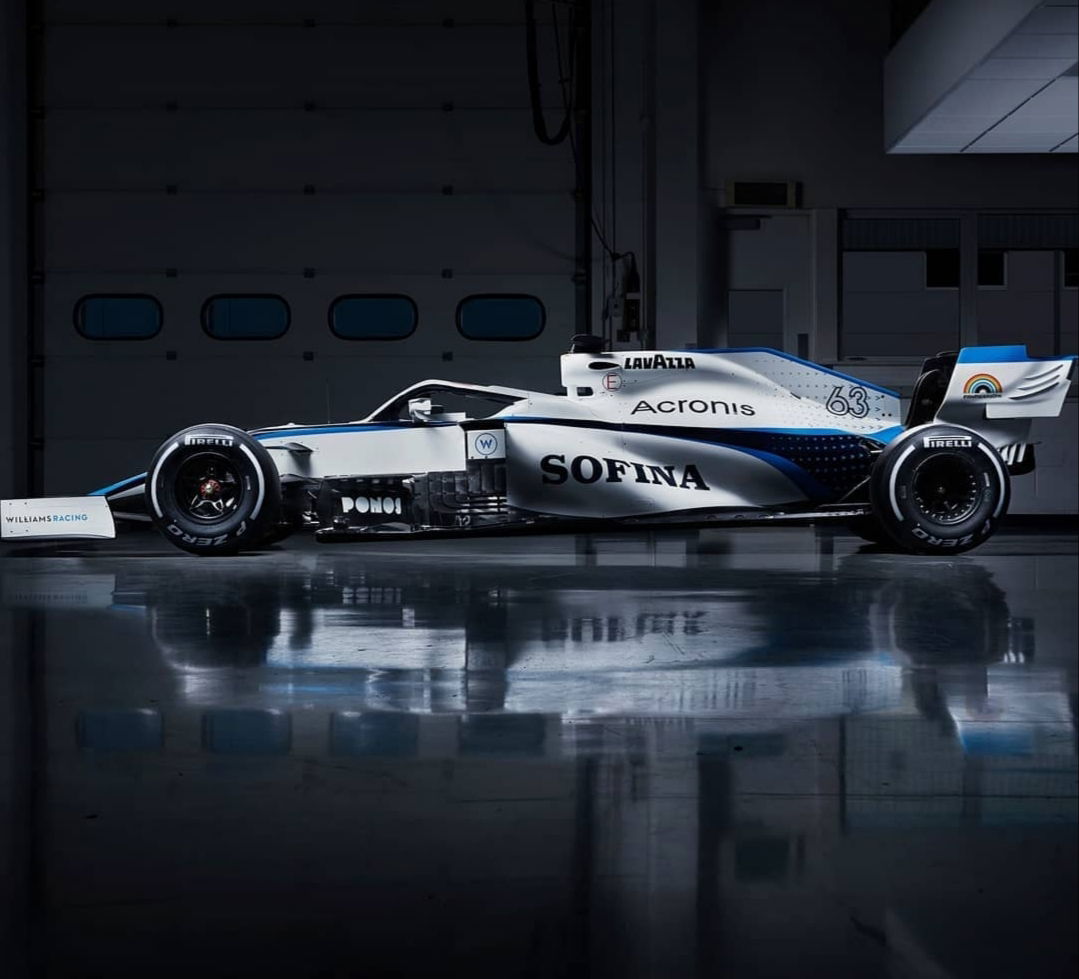 The new livery sees Williams entirely drop the color red from their car. They go back to a classy blue and white color combo that has served them so well over the years. The prominent color on the FW43 is white, along with a band of vibrant blue and navy blue (almost black) running across the length of the car.
Williams have obviously dropped the ROKiT logo from their car and have replaced it with the logo of the Belgian holding company, Sofina. However, the Grove-based outfit hasn't confirmed who is their new title sponsor. They have also replaced the ABK beer logo with the logo of the Swiss technology company, Acronis. Although Sofina and Acronis aren't new sponsors, they have now been given greater coverage on the car. Interestingly, Formula One's official website hinted that their title sponsor could be the Italian coffee brand, Lavazza. But there's been no confirmation of that as of yet.
Nicholas Latifi thinks that the new livery looks "sharp". George Russell said that it looks "smart", while Aitken opined that it looked "fresh." However, a new livery won't change the performance of the Williams car, but it could prove to be a morale booster (only the most optimistic of Williams fans could see it that way). The Grove-based outfit would be hoping to do much better than they have in the last two seasons. Even a double-digit points tally would be so much of an improvement for them.