Wolff Claims Valtteri Bottas Is Mentally 'In a Good Place' Despite Poor Start to 2021 F1 Season
Published 05/12/2021, 6:50 AM EDT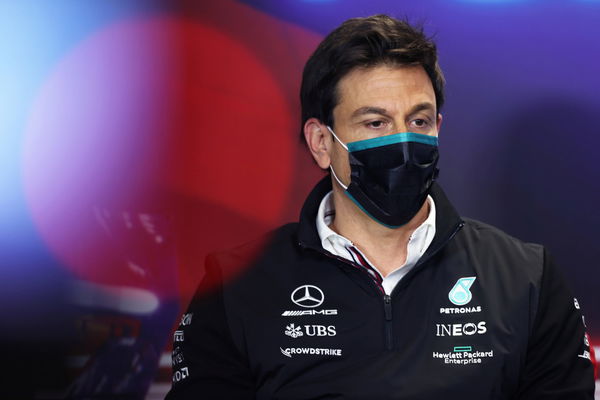 ---
---
Valtteri Bottas suffered yet another disappointing race in Barcelona, adding fuel to an already miserable season. Following four race weekends, the Finn is already lagging behind his teammate, Lewis Hamilton, by 47 points, and the gap is ever expanding.
ADVERTISEMENT
Article continues below this ad
So, what's causing Bottas to deliver such underwhelming performances? Does this have something to do with his current mental state?
Well, Mercedes' boss, Toto Wolff, doesn't think so. The Austrian reckoned that Bottas is still "in a good place" mentally. Furthermore, he also opined that his Barcelona race was over the moment Charles Leclerc got past him around turn 3.
ADVERTISEMENT
Article continues below this ad
Wolff's view of Valtteri Bottas
As reported by GPFans, Wolff stated that Bottas's pace is still impressive amidst the wide array of criticisms claiming the Finn to be completely out of shape since the start of 2021.
"In the mental state, I would say he is very strong. And he is in a good place. He keeps scoring," the Mercedes' team principal said. "In qualifying, it was three drivers within the tenths, the weekend before he was on pole. So, his speed is enormous."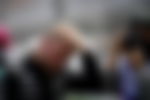 Bottas has been on the podium over three out of the four race weekends this season, with the one odd race ending in DNF; that race in Imola may have ignited the hatred towards Bottas.
He caught himself in a collision while defending against Williams' George Russell, who is also assumed to be the Finn's future replacement at Mercedes. This subsequently raised questions over Bottas's worthiness to race for a team like Mercedes.
It's when things go wrong at the start: Mercedes boss
Wolff felt that Bottas's frustrated figure at Barcelona may have been due to the fact that he found himself stuck behind Charles Leclerc at the race start.
That ended up shattering his hopes of securing a victory, as the Ferrari was lapping more than a second slower than the duo ahead.
ADVERTISEMENT
Article continues below this ad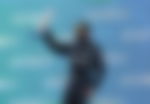 "It's just when things go wrong at the start, or you're in a gaggle of cars and you lose time to the leaders. That's basically a KO," he said.
"Behind Charles, I don't know how much he lost. He will know better, 20 seconds or so, and then obviously it's where you are. You're third on the road at best."
ADVERTISEMENT
Article continues below this ad
Of course, it hasn't been an easy start for Bottas this season. But F1 drivers are always bound to make a comeback at some point. So, when is Bottas making his statement? Could it be at the approaching Monaco Grand Prix?