Wolff 'Convinced' Sebastian Vettel Can Repeat Early Red Bull/ Ferrari Form at Aston Martin
Published 03/03/2021, 6:27 AM EST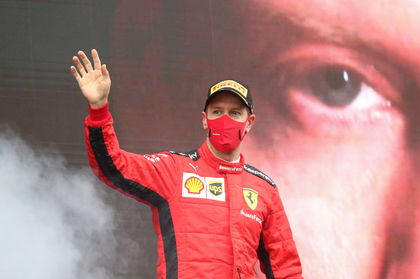 ---
---
As much as it hurts to say, no one mirrors a hard fall from grace quite like Sebastian Vettel. Yes, it does sound very harsh and his fans won't be too thrilled to hear this, but he has had a steep decline at Ferrari. And even some of his closest aides, like Toto Wolff, agree to this.
ADVERTISEMENT
Article continues below this ad
"Sebastian has been in a downward spiral in recent years, where in my opinion the interpersonal was a big factor," said Toto Wolff.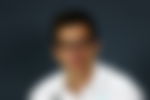 It is vital to place a huge emphasis on 'interpersonal' here. This is because the mental headspace is integral to a driver's success in a sport with cut-throat competition. He never looked to be himself at Ferrari as he no longer felt the same adulation from the team.
ADVERTISEMENT
Article continues below this ad
But that doesn't devoid him of his racing abilities. Something that he can showcase yet again at Aston Martin. In Toto's mind, he has no doubt that we will see them in their full glory again.
"I am convinced that he still has this capability. He is really young, at the beginning of the Thirties, with an incredible amount of experience.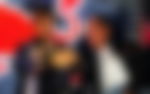 "You forget that he was the youngest world champion at Red Bull, so I'm convinced that we can see Sebastian again, who we not only had in the Red Bull years but also a Sebastian who was really strong in the first Ferrari period and our main competitor."
Did Toto Wolff offer any advice to Sebastian Vettel?
When Ferrari informed Vettel of his exit in May, he leaned on a few people for advice. Most notably, he phoned Helmut Marko and sought his counsel regularly. This makes us wonder if he had the same conversations with Toto as well. If he was the one who advised him to take the gig at Aston Martin.
ADVERTISEMENT
Article continues below this ad
To the Austrian, it is not that important because "at the end of the day, every team and every driver has to make this decision for themselves. If I can give input one time or another, then that is certainly not the main reason why such a decision is hit."
We do hope that the Mercedes Team Principal is not wrong in his belief on Vettel's rejuvenation next season. It would be inspirational to see him hit rock bottom and rise once again.
ADVERTISEMENT
Article continues below this ad