Wolff Defends Hamilton's Exhilarating Post-Race Celebrations at British GP Amidst Red Bull F1 Criticisms
Published 07/22/2021, 3:22 AM EDT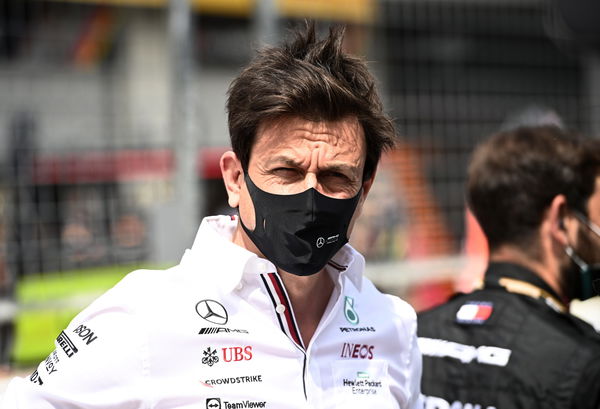 ---
---
The Max Verstappen – Lewis Hamilton F1 incident at British GP did open the floodgates to a lot of controversies. However, what ended up being more debatable was Mercedes' celebrations after securing the rather impossible race win at Silverstone.
ADVERTISEMENT
Article continues below this ad
Hamilton was absolutely exhilarated after beating Charles Leclerc to win in front of his home crowd. However, his celebrations left Red Bull vexed, with Dr. Helmut Marko and Max Verstappen showcasing massive disappointments after the race.
The Dutchman, in specific, took to social media and criticized his title rival, claiming his actions were disrespectful and unsportsmanlike. However, Mercedes aren't giving up on the ongoing war of words, with Toto Wolff defending Hamilton's energetic post-race celebrations.
ADVERTISEMENT
Article continues below this ad
What did the Mercedes boss say?
In an interview with RTL, Wolff opened up that Mercedes were aware of Verstappen's health the entire time. The reason they didn't hesitate celebrating was that the entire crew knew the Dutchman was relatively well after the hefty 51G crash.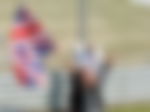 "Of course, the emotions boil up. I think that if we had sat on the other side, we would have looked at the situation similarly. What we would not have done – to go out so quickly with personal allegations," the Mercedes boss said, taking a dig at Marko, who reckoned Mercedes' celebrations were 'levelless'.
According to Wolff, the crew "knew at all times" that Verstappen had no injuries, and was consequently "doing relatively well. That is why our reaction was adapted to it," Wolff added.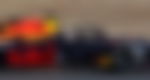 Toto Wolff disinterested in assigning blames for the F1 crash at Silverstone
The Austrian reckoned that the Verstappen-Hamilton incident was a '50-50 situation,' and would be unfair to assign blame on either of them.
Wolff said the collision could "of course be broken down into 1,000 individual images and form an opinion from them. There are just as many counter-arguments, namely that Lewis was more than halfway up to Max. And Max simply turned to the apex.
ADVERTISEMENT
Article continues below this ad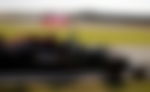 "But in this case, you cannot clearly assign blame," Wolff added, and also further pointed that the scene was a "50-50 situation."
Silverstone may have ignited a rather intense spark of rivalry between Red Bull and Mercedes. How long has it been since such a rivalry showed up in F1? Well, regardless, it's finally here, and it looks like there could be more such chaos over the rest of this season.
ADVERTISEMENT
Article continues below this ad
Watch Story: 5 F1 Crashes Which Stunned the World
Trending Stories