Wolff Explains How He is Reversing His Leadership Philosophy to Overturn Mercedes' F1 Form
Published 07/09/2021, 1:18 AM EDT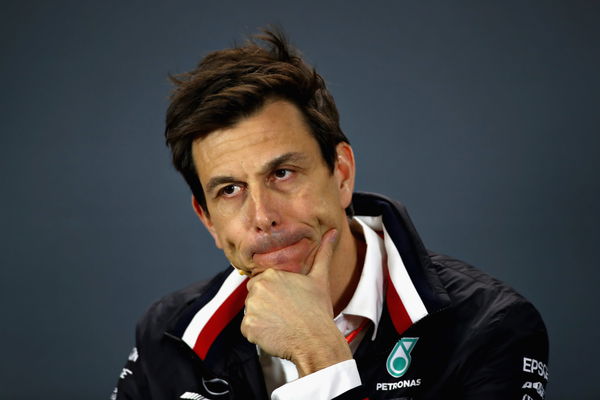 ---
---
Mercedes is currently going through its longest winless streak-with five victories taken away from them. Their rivals, Red Bull, only seem to get better with each race. The team lost more ground to the Raging Bulls after the race in Steinberg, now with a 44 point gap between the two. Toto Wolff stays optimistic. He looks at the long road ahead and believes they have the capacity to catch up.
ADVERTISEMENT
Article continues below this ad
"We never resign any battle, it's the last thing we do," Toto said to interviewers, " I am always a skeptical person, half-empty glass, but I am seeing the positives." Lewis Hamilton hasn't lost hope either. He made a statement on Instagram saying, "Giving up is never an option. We will fight till the end." The Silver Arrows have found a new resolve and are determined to make it to the top.
Wolff mentions approaching the remainder of the season differently. He explains, "All these years I have tried to keep our feet on the ground by not getting carried away with performance and now I need to do the opposite." Red Bull has forced the team to change their perspective on things. "We need to see things optimistically rather than pessimistically like we have done in the past," Toto concludes.
ADVERTISEMENT
Article continues below this ad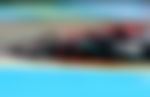 Red Bull and Mercedes looking forward
While the two have been extremely competitive till now, the season has kept the teams humble. Red Bull doesn't want to get too excited and Mercedes doesn't want to feel dejected. The two are balancing on a fine line which is keeping the competition alive.
Christian Horner warns his team against complacency as they head to Silverstone. He says, "There's a long way to go in this championship, we don't take anything for granted and we have to keep doing what we're doing, session by session, race by race." 
Red Bull's pace the last couple of races, especially in the triple header, has been unbeatable by a great margin. As much as complacency is out of the picture, Horner still believes that Red bull has nothing to worry about. As long as the team keeps up their current momentum, Horner's words will hold.
Toto Wolff has accepted the fact that the underperformance in the last couple of races has been their own fault. It was quite clear that the reigning champions weren't happy with the results, and are looking to push forward.
ADVERTISEMENT
Article continues below this ad
Wolff said, "We are not going to give up at this stage of the season. We are not going to give up at any time unless it is not mathematically possible anymore to win this championship."
The title is still attainable for both Hamilton and Mercedes. the previous races have been pretty much dominated by Red Bull, but there may be a chance the future may not be as smooth. The dominance can't continue at every track. But that's what keeps things interesting.
It keeps both teams on their toes. The upcoming race at Silverstone will be fascinating because it includes the new Sprint format on Saturday. How either team performs is something to look forward to.
ADVERTISEMENT
Article continues below this ad
Watch story: When F1 Drivers Had a Blast on Top Gear Featuring Hamilton, Vettel & Ricciardo