Wolff Explains Why Lewis Hamilton and Max Verstappen 'Haven't Crossed the Line' in F1 Title Fight
Published 05/03/2021, 3:18 PM EDT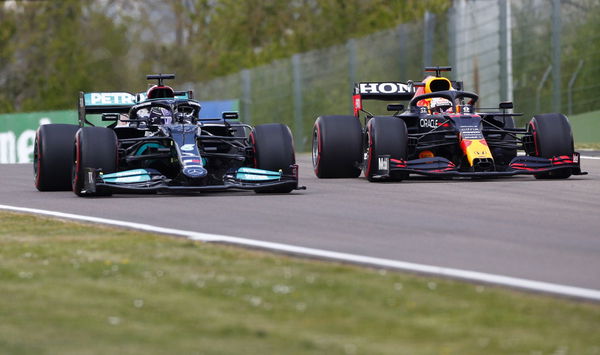 ---
---
It is clear to many that the 2021 championship battle is between Lewis Hamilton and Max Verstappen. Obviously, the two F1 stars will go at each other hammer and tongs through the season.
ADVERTISEMENT
Article continues below this ad
Truthfully, there is always a danger that they may get too invested in the battle and take things a little too far. However, Mercedes team boss Toto Wolff insisted that they will respect each other. This is largely because both drivers are aware that a single DNF could be costly to their title hopes.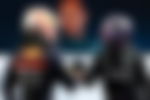 "I think they are not crossing the line on the track yet, because the risk of losing points is just too big," Wolff said. "But it's going to go head-to-head, and certainly the rivalry may increase or not.
ADVERTISEMENT
Article continues below this ad
"I see Lewis completely relaxed about the situation. He enjoys every bit working with the team and getting us up to speed because we weren't there. It's just a fun place."
Can Max Verstappen and Lewis Hamilton keep it clean?
The last time two title rivals made it personal, Hamilton and teammate Nico Rosberg took each other out. This took place in the 2016 season when the two of them collided at the Spanish Grand Prix. As the season progressed, their relationship got worse and took a toll on both of them.
To that end, Wolff is confident that Hamilton and Verstappen are mature enough. As experienced drivers, they can respect each other's boundaries, and engage in close racing at the same time. Had they been rookie drivers, their over-enthusiasm would have resulted in multiple collisions.
ADVERTISEMENT
Article continues below this ad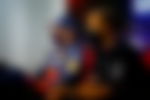 Obviously, no F1 team likes to see their car crash out, as it costs them championship points. However, an even bigger headache would be the repair bills, as each part of the respective cars are exceedingly expensive.
Although a team like Mercedes or Red Bull can afford it, there is only so much that they can allow before it starts burning a hole in their pockets.
ADVERTISEMENT
Article continues below this ad