Wolff Fearing a "Double Challenge" From Red Bull in Mercedes' Quest for F1 Greatness
Published 02/23/2021, 7:15 AM EST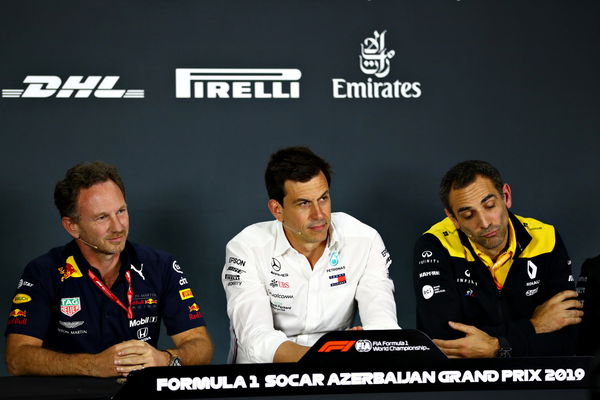 F1 is a sport where you can never rest on your laurels. Teams are consistently working tirelessly behind the scenes to make small gains. And Mercedes, having utterly dominated the turbo-hybrid era, know it all too well.
ADVERTISEMENT
Article continues below this ad
When the dust settled on the 2020 season, Red Bull moved quickly to replace the incompetent Alex Albon with the experience of Sergio Perez. They were Mercedes' strongest competitors, at least in theory, last season.
Max Verstappen was already giving a fight to Lewis Hamilton for the driver's title and now, with Perez, Red Bull can launch an assault on the Constructor's trophy as well.
ADVERTISEMENT
Article continues below this ad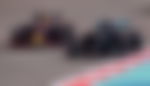 "That is a very strong combination," acknowledged Mercedes' Team Principal Toto Wolff.
"Red Bull Racing actually had the fastest car at the end of last year, so the team is in the favorites' circle in 2021, especially in the Constructors' Championship, with drivers of this caliber.
"I see Red Bull Racing as a double challenge, so in both World Championship categories, drivers and teams."
Mercedes not underestimating Ferrari either
Ferrari had their backs against the wall last season. To say that they lost some fear and respect in the paddock won't be an understatement.
After all, they had their worst season in the last 40 years, having gone from Mercedes' direct title rivals to the lower pantheons of the mid-field.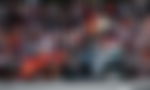 But Toto Wolff is aware that they will be looking to re-ignite themselves. Like Red Bull, they underwent a personnel change in the driver's department. Assuming that they hit rock bottom last year, Wolff expects them to bounce back.
"It will be exciting to see how Carlos Sainz does against Charles Leclerc. Ferrari will be stronger than 2020, Scuderia just has to. It also suffered from a weak chassis last year.
ADVERTISEMENT
Article continues below this ad
"I assume that mistakes have been corrected."
The Mercedes Team Principal/part owner will keep himself updated with the developments at the rival teams all throughout the reason.
ADVERTISEMENT
Article continues below this ad
Realistically, aside from Red Bull, no other team poses any direct threat to their chances. Even Red Bull's flattered to deceive these past few seasons. So, it will be interesting to see if they can walk the talk this time around or not.