Wolff Reveals He Considered Making Hamilton and Rosberg 'Miss Races' if Their Rivarly Continued to Hurt Mercedes
Published 04/05/2021, 7:45 AM EDT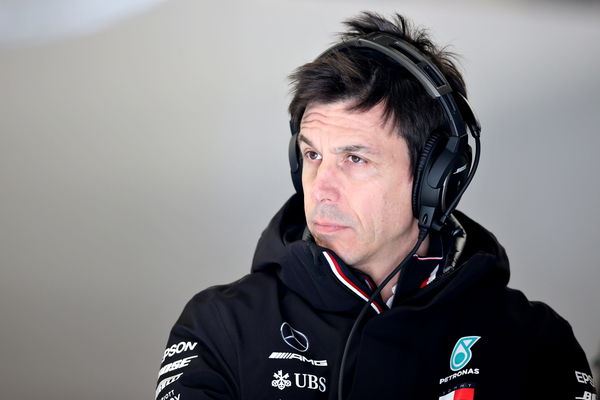 ---
---
Back when Mercedes began their era of domination, all wasn't as rosy on the track as the results suggested. The duo of Lewis Hamilton and Nico Rosberg had several high-profile on-track battles. The rivalry between the teammates at the Silver Arrows would taint their relationship with each other.
ADVERTISEMENT
Article continues below this ad
What was worse was that their on-track skirmishes affected the results of the team. Think the 2016 Spanish GP. Things had gotten so bad that team boss Toto Wolff has revealed he even considered benching his drivers from races were this to continue.
The Austrian team principal insisted that the drivers must place the team's interests above their own. But since that didn't seem to be the case at that time, Wolff was ready to resort to more severe measures in order to get Hamilton and Rosberg to cooperate and play for the team.
ADVERTISEMENT
Article continues below this ad
He said, "I always made clear that if this were to happen regularly, and I would see a pattern, I have no fear in making somebody miss races."
Despite tensions in the paddock being at an all-time high, Mercedes navigated the period safely. They got the desired results and with the duo of Hamilton and Rosberg, they won 3 back-to-back championships, thus laying the groundwork for their future dominance as well.
Mercedes boss had offered advice to Hamilton and Rosberg on how not to be selfish
Even before he came up with his stern measure, Wolff had already sensed that there were underlying problems beginning to heat up. Thus he gave both his drivers some simple advice to follow.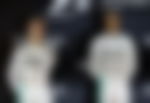 "In the events of 2014, I felt there was some selfish behavior. I said, 'the next time you come close to your teammate, you think about the Mercedes brand. You think about single individuals in the team.'
ADVERTISEMENT
Article continues below this ad
"That's going to change the way you act. You're not going to put your teammate into the wall."
Mercedes would certainly be relieved that they don't have to deal with headaches of that nature nowadays. More importantly, they keep on winning too. However, that might all change this year.
After the season opener, it appears that we will have a title fight on our hands. The Silver Arrows themselves claim that Red Bull are the team to beat at the moment.
ADVERTISEMENT
Article continues below this ad
Who do you think will come out on top once the dust settles? Let us know in the comments below.