"Worse for Whiskey" – Williams F1 Co-Founder Discloses Talks With Michael Schumacher Over a Move
Published 08/18/2021, 7:13 AM EDT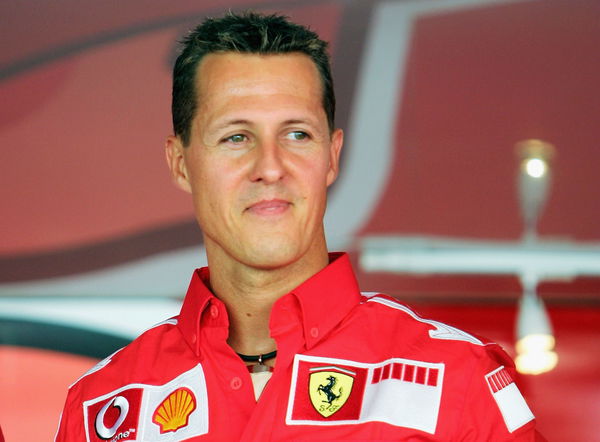 ---
---
Sir Patrick Head is a well-known name in the sport, having co-founded Williams F1 with Frank Williams. The former Engineering Director of the team discussed his history with his business partner and their team in the recent episode of Beyond the Grid.
ADVERTISEMENT
Article continues below this ad
In conversation with Tom Clarkson, Head lauded Michael Schumacher – his career and sportsmanship. Clarkson asked the Williams director if he ever asked Michel to join the Grove-based team. He replied, "No, we never did, actually. I don't know why, but we never did."
Without a doubt my favourite Williams related picture. It shows Sir Frank Williams and Sir Patrick Head standing proudly outside the factory on Station Road in Didcot c. 1977. pic.twitter.com/8riUGUWx1f

— Williams Database (@WilliamsdbF1) April 21, 2021
ADVERTISEMENT
Article continues below this ad
If Frank Williams did, he is sure about it, but Head remembered having a brief conversation with Schumacher. Head recalled talking to Schumacher after he won the championship in Suzuka. "He was a bit worse for whiskey as maybe I was. So, it wasn't very organized; but we certainly didn't talk about races in '94 or '96. I think we were just being silly."
The historic team had their 750th Grand Prix start in Monaco this year. Williams F1 has proven to be one of the most successful teams in the sport's history, and Sir Patrick is undoubtedly proud to see his team make their name in the sport.
Frank Williams and Patrick Head
From its origins in 1978, the team has had its difficulties. Although they currently struggle on the grid, Williams was once at the pinnacle of the sport.
Frank was a racing enthusiast since he was a child. He was a driver, mechanic, salesperson, and team manager, and ultimately set up his own racing team. He overcame the initial financial problems of starting his own team from scratch. After having sold his team to Canadian businessman Walter Wolff, who not only lead the team to success but also sacked Frank as the manager.
Determined, Frank collaborated with a young engineer in Patrick Head and used the money from the sale to set up Williams GP. They were the perfect partnership. Where Frank headed the team and brought in sponsorships, Patrick was the creative genius behind their car- the FW06.
ADVERTISEMENT
Article continues below this ad
With the help of Patrick's understandings of aerodynamics and wind tunnel, Williams claimed their first F1 victory at the 1979 British GP.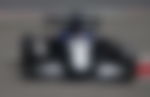 Title contenders and champions in their time, the team has housed legends of the sport. Damon Hill, Alan Jones, Nigel Mansell, Alain Prost, are a few of the many champions who have graced the Williams seat.
ADVERTISEMENT
Article continues below this ad
Currently, on a downtrend, is Williams capable to return to its former glory?
Watch this story: Top 5 Williams F1 Liveries of All-Time