Would an F1 Car Be Able to Beat a NASCAR Car?
Published 04/07/2021, 8:10 AM EDT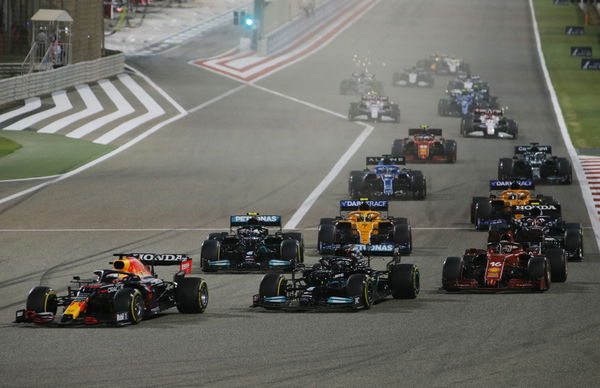 ---
---
Comparing Formula One cars to NASCAR cars is not a straightforward task. F1 cars are open cockpit machines, while NASCAR vehicles are closed cockpit machines. However, if we're just comparing speed, an F1 car's average speed is 233 MPH, while a NASCAR vehicle reaches 200 MPH. In other words, a point for the F1 cars.
ADVERTISEMENT
Article continues below this ad
As it turns out, the speed advantage is largely down to the aerodynamic design and weight of the cars. NASCAR automobiles weigh around 3,250 pounds, while Formula 1 cars weigh around 1,500 pounds. F1 teams are always trying to shed as much weight as possible so that the car can gain some more speed.
What differentiates F1 from its stock car counterpart?
ADVERTISEMENT
Article continues below this ad
Another factor is the two different kinds of engines in each car. Normally, NASCAR cars are powered by a 5.86-liter V8 engine. On the other end of the scale, Formula One cars have 1.6 liter V6 Turbo power units. Additionally, NASCAR allows refueling during a race, while the same cannot be said for Formula 1.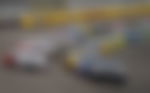 Since F1 cars have to go a little slower to save fuel, it compromises on top speed. NASCAR has no such qualms due to the refueling issue, but in a straight fight, Formula One cars are definitely faster. The likes of Chevrolet, Ford, and Toyota cars are fast on their own, but their acceleration is slow compared to their F1 counterparts.
ADVERTISEMENT
Article continues below this ad
To be precise, the average acceleration of a NASCAR car from 0 to 60 mph takes 3.4 seconds. Meanwhile, an F1 car has the ability to reach 90 mph within 2.1 seconds. So, if both were to race from a standing start, the Formula One car would simply rocket away into the distance.
All this in spite of the fact that Formula 1 cars have V6 engines while NASCAR cars have V8 engines strapped inside them.
ADVERTISEMENT
Article continues below this ad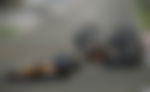 Trending Stories