Would Never Allow a Lewis Hamilton-Nico Rosberg Situation at Mercedes Again: Wolff
Published 04/05/2021, 10:04 AM EDT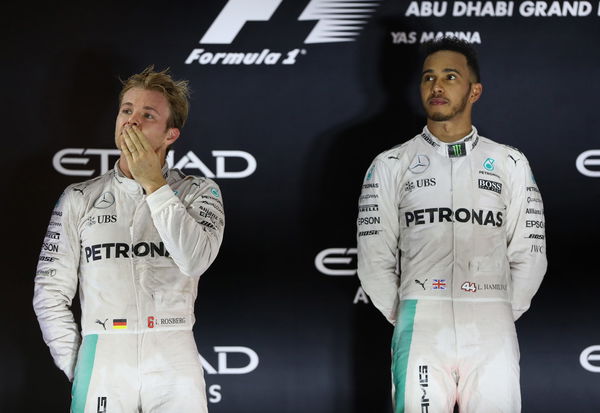 ---
---
F1 rivalries have been the heart and soul of the sport for years, from Michael Schumacher & Mika Haikkenen to Lewis Hamilton & Max Verstappen now. However, when the rivalry brims inside the same team, the outcome is never positive.
ADVERTISEMENT
Article continues below this ad
While the drivers fight between themselves for supremacy, the entire team suffers. Look no further than the case of the most bitter rivalry in F1 history – Alain Prost and Ayrton Senna. Politics and hatred engulfed the McLaren team of the late 80s as they fought for the driver's championship, with no other opponent close to them.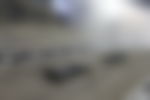 That repeated itself at McLaren a couple of decades later as Fernando Alonso and a rookie Hamilton butted heads. It was déjà vu for Hamilton when he faced a similar power struggle with Nico Rosberg at Mercedes. There were crashes galore and visible animosity in the press between the two.
ADVERTISEMENT
Article continues below this ad
But, can such an environment bring the best out of the drivers?
"I am not sure it can get the best of both because that is negativity. And you still have to be a team player. If the debriefing room is full of negativity because the two drivers are hostile with each other, that will spill over to the energy into the room," said Toto Wolff on 'The High Performance Podcast'.
"That is not something I will ever allow again."
Watch Story – Ugliest Moments in Hamilton-Rosberg rivalry
Why Toto Wolff could not replace either Lewis Hamilton or Nico Rosberg?
Before Toto Wolff arrived at Mercedes in 2013, Hamilton's signature was already sealed. He assumed full responsibility for the racing operations by the end of the season.
ADVERTISEMENT
Article continues below this ad
But both Rosberg and Hamilton were under long-term deals with Mercedes by then. So, the Austrian's hands were tied when it came to changing the driver lineup of the team.
"I couldn't change it because the drivers were hired before I came. Nobody actually thought what is the dynamic between the two, what is the past between the two. I mean there is a lot of historic contexts that nobody of us knew and will never know."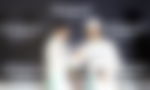 He may be a happier man now as the team environment is much more relaxed these days. Valtteri Bottas seldom engages in psychological warfare and his relationship with Hamilton is built on respect. No wonder, he is hesitant to listen to fans' demands and change his driver lineup.
ADVERTISEMENT
Article continues below this ad