Serena Williams' "Worst Question Ever" Once Left Outspoken Lewis Hamilton Lost for Words
Published 01/28/2023, 4:40 PM EST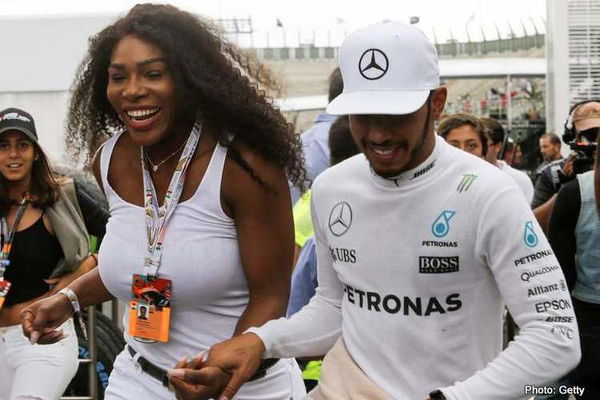 There are many sporting celebrities Lewis Hamilton has befriended and keeps in touch with. Although, his connection with the 23-time Grand Slam winner Serena Williams has been quite special. Serena has always admired Lewis's nature of being fearless and outspoken. Meanwhile, even Hamilton has become more firm and stern with the passing years about what he feels. But, once when Williams asked him a difficult question, it left the Mercedes legend lost for words.
In a 2017 feature with the Interview Magazine, Serena and Lewis played a fun rapid-fire game. In this rapid-fire, Williams put Hamilton on the spot and asked some questions about his preferences. To end this game, the American stumped Lewis with a really tricky question. She asked, "And lastly, be careful how you answer this one: Serena [Williams] or Venus [Williams]?"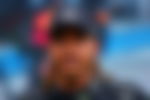 The 7-time champion surely was left speechless. It must have been difficult to choose either of the Williams sisters, especially with Serena asking the question. Hamilton had watched and adored both Serena and Venus Williams' tennis journey, thus it made him avoid the question.
ADVERTISEMENT
Article continues below this ad
Lewis replied, "That's the worst question ever! [laughs] I can't possibly answer that one." Hamilton always used to watch tennis with his father and adore how amazing both Venus and Serena played. Even after Serena dropped off her game in the last few years until her retirement, the Briton was one of her biggest supporters.
The heights of achievements by both Williams and Hamilton may arguably be beyond reach. To have 23 Grand Slams and 7 F1 championships is something every aspirant of F1 and Tennis may only dream of. Back in their childhood, these two dreamed it accomplished these unbelievable feats. Despite their blips of failures, people regard them as the GOAT of their sports.
When Serena Williams and Lewis Hamilton Hoped for Equaling Records Simultaneously
The 2020 year was difficult for many sporting personalities across the world. In a time of pandemic and lockdowns, few athletes stayed on top of their game. Even Serena Williams and Lewis Hamilton faced challenges aiming for respective records that season.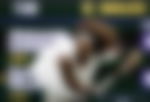 On one hand, Williams was looking to achieve a record-equaling 24th Grand Slam title with the great Margaret Court at the French Open. Meanwhile, Hamilton sighted to equal Michael Schumacher's tally of 91 F1 race wins at the Russian GP.
ADVERTISEMENT
Article continues below this ad
Eventually, it did not happen for both of them as Serena retired from the tournament in the 2nd round. And Hamilton fell short to take the win in Sochi, too. Though, Lewis finally equaled the elusive record in Germany at the next race and even broke it at the Portuguese GP.
Unfortunately, Serena has retired with her Grand Slam singles titles tally stuck at 23. But, Hamilton's quest of shattering records is still on, with 7 world championships and 103 wins already in the bag.
ADVERTISEMENT
Article continues below this ad
WATCH THIS STORY: From Shaquille O'Neal to Serena Williams: Celebrities who Attended the 2021 US Grand Prix
Lewis Hamilton may miss the triumphs of his tennis legend friend after her retirement. Yet, he would love to keep his run of success going and dedicate a few moments of glory to his friend across the Atlantic. After all, even Serena Williams claims the Briton is the GOAT of F1!
Edited By: Varunkumaar Chelladurai