"You Always Get People Who Want to Pull You Down a Couple of Pegs" – Nicolas Hamilton on Lewis Hamilton
Published 04/27/2020, 3:28 AM EDT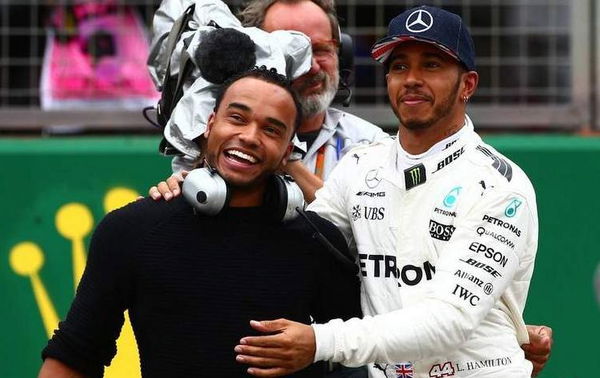 ---
---
Recently, Nicolas Hamilton appeared on the In The Pink podcast and opened up on several topics. Among them, he talked about his more successful sibling, Lewis Hamilton. He acknowledged that Hamilton has to be lauded for his achievements in his hugely successful career.
ADVERTISEMENT
Article continues below this ad
When asked about people who often doubted the 35-year old, he acknowledged that there are always 'haters'. He said, "You always get people who want to pull you down a couple of pegs. Sometimes it could be true, you can applaud them for that, other areas or reasons could be purely unjust and not really deserved."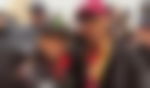 ADVERTISEMENT
Article continues below this ad
Does Nicolas Hamilton also get some hate like Lewis Hamilton?
Hamilton Jr also confessed that he also gets some hate, and some people 'have a go at him'. However, he believes that that is just how the world is. In other words, it doesn't matter how successful they are, because people will always try and put them down.
He also advised that Lewis Hamilton simply needs to stay true to himself and acknowledge that he is not perfect. However, it is impossible to achieve perfection, especially in the Formula One world. He said, "Everything he does when he walks out of the front door, he can be criticised for it. But he's learned how to deal with that, he's become very strong in knowing what is right and what is wrong. I trust and believe in him so much"
"I'm not worried about it, and if people want to put him down for it, that's their choice. We know who we are and all these guys who wanted to bring negativity on us and our family as a whole. My answer is that they don't know where we've come from to be where we are today, that's all we need to hear."
Nic Hamilton concluded, saying that Lewis is racing for himself and wasn't expecting the fame. That is the price of fame and it comes with the territory.