"You Can't Always Be Cold" – Sebastian Vettel on Max Verstappen's Approach
Published 10/08/2021, 6:31 AM EDT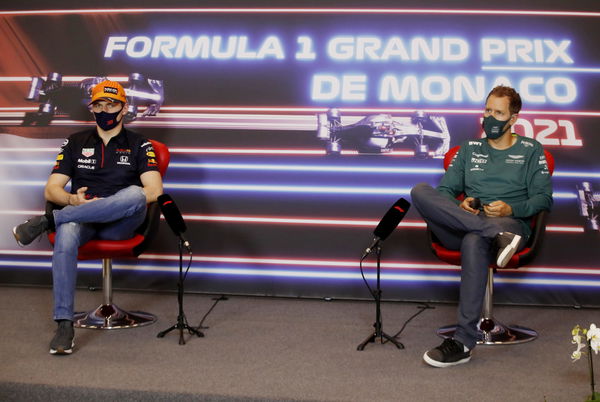 ---
---
The 2021 Formula One season has seven races, to be completed in ten weekends. And these seven races will decide if Max Verstappen will dethrone seven-time world champion Lewis Hamilton. Lewis is experienced in terms of fighting for championships as is displayed by the multiplicity of championships on his mantle.
ADVERTISEMENT
Article continues below this ad
But Verstappen is doing a stellar job of keeping calm and handling all the pressure that is on his shoulders. Aston Martin driver Sebastian Vettel also spoke about this issue of pressure and appreciated Max Verstappen for handling the pressure the way he has.
WATCH STORY: What Are Sprint Races & Where Will They Be Held?
ADVERTISEMENT
Article continues below this ad
Sebastian Vettel impressed by Max Verstappen
Four-time F1 world champion Sebastian Vettel knows a thing or two about handling pressure, before the start of the hybrid era, he was unbeatable from 2011 to 2014. He won the 2011 world championship at the very last round, with many other drivers still in the race for the championship, notably Alonso.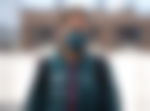 Vettel says that he is particularly impressed by the calmness of Max Verstappen given that he is involved in a fight for his career's first-ever world title.
"When something is very important to you and you care about it, you can't always be cold and have everything under control. It was like that for me. But maybe Max is different in that sense", Vettel analyzed.
"He's not a newcomer and doesn't have to prove anything to anyone. He is still young and potentially has a lot of time ahead of him in F1. That's why he probably manages to have such a calm approach which is a great strength", continued Vettel.
Vettel had lost out to Hamilton just a few years back
ADVERTISEMENT
Article continues below this ad
Vettel himself was contending for the world title against Hamilton in 2017 and 2018, as a Ferrari driver. However, Hamilton proved to be superior in both those years and Vettel was left behind during the second half of the season.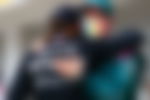 However this season, Max and Hamilton are only separated by 2 points. And neither one of them are ready to give the other even an inch of space. It's very evident that the title fight will go down to the wire.
ADVERTISEMENT
Article continues below this ad
Let us know who you think will clinch it all at the very end in the comments section below