'You Don't Have To Be Einstein' – Eddie Jordan Reveals Sneaky Reason Behind Michael Schumacher's F1 Debut
Published 02/09/2021, 8:00 AM EST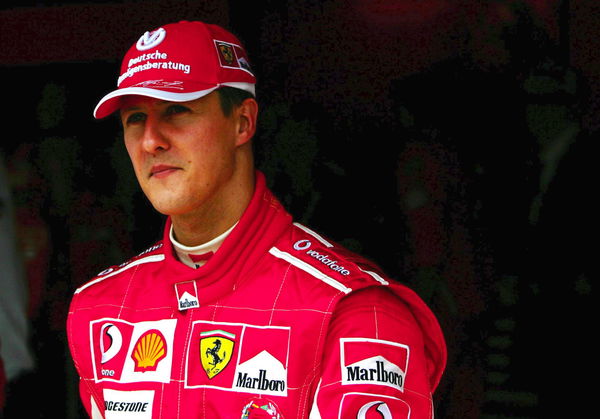 A few F1 drivers on the grid today attract a lot of contempt from fans for getting a race seat because of financial reasons. While it is not a respectable practice, Michael Schumacher also got his big break in F1 because of the same reason.
ADVERTISEMENT
Article continues below this ad
Before the 1991 Belgian GP, the newcomers Jordan were in a spot of bother. Their driver, Bertrand Gachot, was sentenced to 18 months in prison for assaulting a taxi driver. They were scrambling for a replacement just as a certain German landed on their lap, holding a bag of money.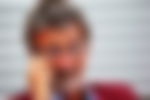 "I had to find a driver and Michael Schumacher or Stefan Johansson (were the choices). Stefan Johansson had no money, Michael Schumacher had a €150,000 from Mercedes if I'd give him the drive.
ADVERTISEMENT
Article continues below this ad
"Well, you don't have to be Einstein to work out who got the drive! So that's the way it was," said team owner Eddie Jordan.
Eddie Jordan 'did not dislike Michael Schumacher'
The rookie was impressive on his debut, running as high as fifth before an engine failure derailed him. Mercedes and Jordan agreed for Schumacher to drive for the rest of the season.
However, since they did not officially sign the contract, Mercedes moved him to the superior Benetton team for the rest of the season.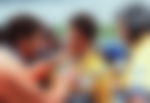 Jordan was furious but did not dislike Michael. "It wasn't a question of liking or disliking. I didn't dislike him if that's what you mean."
However, he does feel that he could have handled the whole situation in a better manner.
ADVERTISEMENT
Article continues below this ad
Blaming his management team on 'This Sporting Life' podcast, he said, "I felt the way he handled it was very poor, but I do believe that was AMG particularly, who was his management.
"I thought they were – I don't want to say too much because it was a long time in the past and I don't want to seem in any way bitter, but they dealt very badly with me."
ADVERTISEMENT
Article continues below this ad
So, there you have it. While you may think F1 is too political today, it is nothing in comparison to what it used to be in the yesteryears. Even some of the greats like Michael and Niki Lauda could not rely completely on their talents to make a breakthrough.