'You Went By Feeling' – Kimi Raikkonen on What Makes NASCAR 'Difficult' Compared to F1
Published 02/10/2021, 2:09 AM EST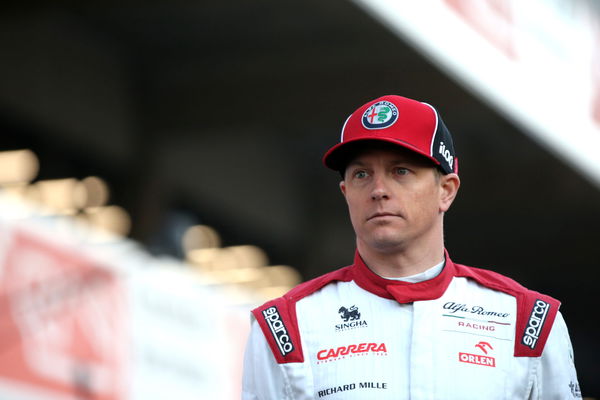 ---
---
Following the 2009 F1 season, Kimi Raikkonen announced his exit from the sport, subsequently shifting to other racing series, one of them being NASCAR. The Finn had always wanted to try his hand at what has been one of the most famous racing sport in the United States.
ADVERTISEMENT
Article continues below this ad
Considering his abundant F1 experience, it looked like Kimi would pull off over the new adventure. However, his much-anticipated NASCAR career disintegrated, as he constantly fell victim to crashes and penalties. Eventually, much to everyone's surprise, Kimi struggled throughout his cameo in the American sport.
This led to people wondering whether NASCAR was tougher than Formula 1. Well, Kimi Raikkonen had the answer to this question.
ADVERTISEMENT
Article continues below this ad
What did Kimi say?
Speaking to Racer, Kimi felt that NASCAR was much more difficult than F1. This is primarily because, in NASCAR, there is no concept of collecting data from a car and learning from it.
"It's like in F1. A lot of people can be very fast on one lap. But then a race distance is a different story," he said. "So I always expected it to be difficult, and then I had a very limited amount of understanding.
"I think one thing that made it nice but also difficult is that you had no data in NASCAR. It's not like in F1, where you could look at all the data and learn a lot from that."
Kimi started his NASCAR expedition in the summer of 2011, taking part in the Camping World Truck Series. He signed a sensational deal with Kyle Busch Motorsports.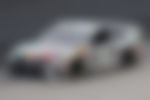 Later on, he debuted in the North Carolina Education Lottery 200 at Charlotte Motor Speedway. And for a debutant, it was so far an applaudable journey for Kimi in the sport. However, it was beyond this point that Kimi's misery kindled.
He took part in the Nationwide Series where he finished in a measly 27th place following a penalty and damage to the car's grille. Eventually, Kimi tested for the Robby Gordon Motorsports. However, the deal failed to go through as the Finn destroyed the car during the testing.
That pretty much concluded his brief NASCAR outing, as Kimi returned to F1 over the following season, racing for the Lotus F1 team.
NASCAR is old-fashioned, unlike F1: Kimi Raikkonen
The one-time world champion claimed that unlike F1, NASCAR was old-fashioned, with less or no room for learning and understanding the car. Instead, he reckoned that it was all about the feel.
"There was purely lap time or the average speed, and you went by feeling. And you asked somebody and they would tell you! It's not something on paper that you can look at and say 'OK, this is this and that'," he said.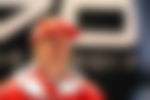 "Obviously, in testing, you can use it but not in the race weekend, so it's more like an old-fashioned style, and I think it's nice because you have to figure it out yourself. It was nice to see. The people were great and the whole atmosphere is different."
ADVERTISEMENT
Article continues below this ad
Kimi is now inching steadily towards the business end of his massive campaign in F1. It could only be a matter of a season or two before the Finn bids adieu to the sport.
So, will Kimi give his NASCAR career a second chance following his retirement from F1?
ADVERTISEMENT
Article continues below this ad