"Your Dad Is a Murderer!" – Claire Williams Recounts Ayrton Senna's Tragic Accident
Published 03/21/2020, 12:55 PM EDT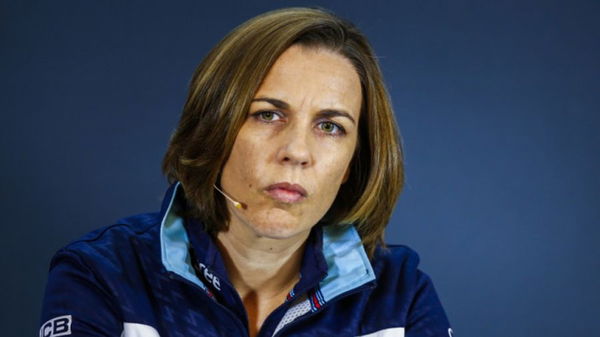 ---
---
As Ayrton Senna turns 60, Williams' deputy team principal Claire Williams recounted the fateful day of Senna's accident. The Briton revealed the public outrage following Senna's death and her unsavoury experience with angry fans.
ADVERTISEMENT
Article continues below this ad
Claire Williams recounts Senna's tragic accident
On May 1st 1994, Ayrton Senna tragically passed away following a horrific accident in his FW16. The Brazilan's untimely death shook the Motorsports community to its very core. Senna was an idol to many and a god to some. He remains one of F1's greatest drivers and achieved legendary status in the paddock.
ADVERTISEMENT
Article continues below this ad
As the world grieved the death of one of the tallest figures in F1, fans turned their attention to then Williams boss Frank Williams. Several people blamed the Briton for the Brazilian's fatal accident. The cause for Senna's crash remains a mystery to this day. Williams himself was quite shaken and still regrets the incident to this day.
Claire was still a student at the time and had no links with the world of F1. However, that didn't deter one particular fan from hurling abuses at the Brit.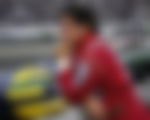 Speaking to PA News Agency, Williams said:
"I don't know how he knew who I was, but a complete stranger came up to me and said: 'Your dad is a murderer"
"It hadn't really sunk in about how people might feel about the accident. That's not what happened, but I guess some people are ignorant."
"Frank never spoke to anyone about it"
Claire revealed that Frank adored Senna as a close friend, more so than a driver racing for this team.
"That isn't his personality. He isn't one for therapy or having long conversations. He internalises and keeps it all in. That is how he has been brought up, but you can see the pain in his eyes every time he thinks about the accident."
Senna's driving style can only be summed up as magical. The Brazilan's fearless style and ability to say it like it is appealed to many at the time.
Frank's second tragedy
ADVERTISEMENT
Article continues below this ad
Senna's death was the second tragedy endured by Frank Williams on the race track. The Briton had earlier lost his close friend and team driver Piers Courage.
"He will talk about what a great man Ayrton was, and what a great driver he was, but nothing to do with the accident."
Ever since Senna's passing, F1 has massively progressed in terms of driver safety. Several young drivers have debuted in the sport and possess the right kind of racing spirit.
ADVERTISEMENT
Article continues below this ad
Senna would probably be looking on from above, content with the fact that F1 is in safe hands.