"You're Past Your Peak": F1 Heavyweight Lewis Hamilton Warned of Being Eclipsed by New Generation Drivers
Published 05/17/2022, 5:30 PM EDT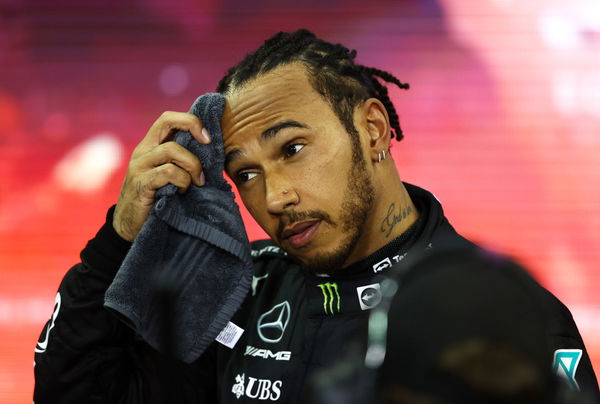 It takes quite a few years to rack up the number of wins and trophies Lewis Hamilton has in his career. The Billion Dollar man is one of the most successful drivers the sport has ever seen. Lewis became a part of the traveling circus in 2007 and became the youngest driver to win the championship the very next year. But now with Hamilton at 37, former driver Jacky Ickx believes he's being "chased by the new generation."
With almost all records to his name, the seven-time world champion has seen off a lot of competition over the years in his career. And now driving an "undeliverable" Mercedes car, the Brit is facing some stiff competition even from his younger teammate.  
ADVERTISEMENT
Article continues below this ad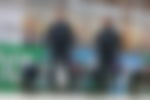 Former racing driver Jacky Ickx believes Hamilton needs to focus on fending off the younger drivers. Apart from the car's troubles, Hamilton's age may signal he's past his prime and that is something he needs to keep in mind.
Watch This Story: Timeline Of The Controversial F1 Jewelry Ban Causing Lewis Hamilton To Face Off With The FIA
ADVERTISEMENT
Article continues below this ad
"You can't beat a Max Verstappen or a Charles Leclerc or a Lando Norris if you're past your peak. As a driver you progress to your highest level and then you try to maintain it. As soon as you can't sustain it and you get weaker, it goes away very quickly – much faster than the rate at which you've grown." said Jacky Ickx.
F1 has not seen the last of Lewis Hamilton
Even though he's the second oldest driver on the grid, Jacky believes Hamilton has a lot to give still. "The important thing is that he still wants to race. He has a lot of fans and a lot of people who like to follow him. He will undoubtedly win other races, but he is running out of time," said Jacky. 
ADVERTISEMENT
Article continues below this ad
Time and age are factors Lewis cannot control as he gets older. But working harder to stay relevant in the sport is under his control. And even though the car is still a work-in-progress, there's a lot of hunger and quality left in Lewis Hamilton, enough for maybe one more world championship. 
Edited By: Ranvijay Singh