Zak Brown Mocks Red Bull Over Its "Customer Car" Idea in F1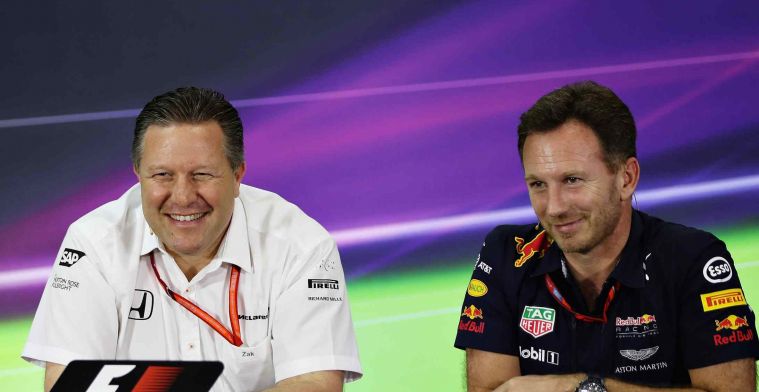 McLaren CEO Zak Brown took a sly dig at Red Bull team boss Christian Horner over his "customer car" suggestion. Brown revealed that he wasn't a fan of the concept, to begin with, and termed the solution a "band-aid fix". It's safe to say Horner's idea of selling predeveloped but obsolete cars haven't gone down too well with many teams.
Brown rubbishes Red Bull customer car concept
While teams have agreed to a lowered budget cap now, Horner believes the problems don't lie in cost caps. According to the Red Bull team principal, customer teams would save a lot of money if they purchased fully developed cars from top teams at the end of the season. Teams would effectively be getting a year old car but would save on research and development costs.
As ingenious as it sounds, the idea doesn't do much to really bridge the gap to the bigger teams. F1 is enforcing a budget cap in 2021 to primarily level the playing field between teams. Teams like Ferrari and Mercedes spend nearly twice or thrice as much as smaller teams on car development.
To prevent the top 3 from running away with the prize yet again, the midfield was pushing for a lowered budget cap. After weeks of debating, all teams have agreed to a cost cap of $145M for 2021.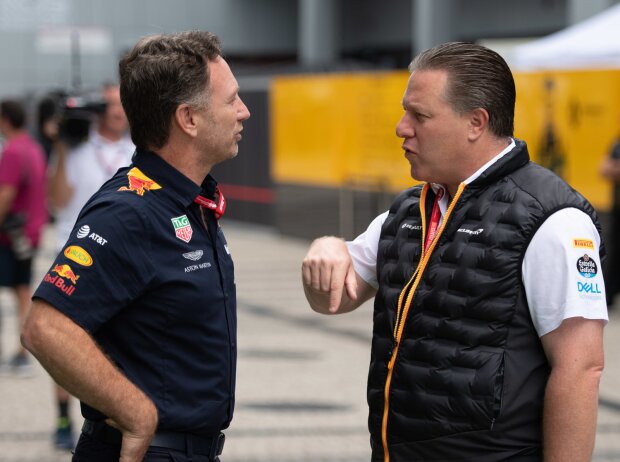 Speaking to Motorsport.com, Zak Brown gave his thoughts on Horner's "customer cars" idea.
"I would say if we went that direction – because those customer cars, a year-old car gets kind of thrown away – then I'd be advocating that they should donate those cars if they really want to," 
"They've got all the stuff they've done, the R&D, they have the spares, then they should give it to their customers and not charge them"
"That wouldn't be costing them money. And then if they really have the intention of saving money from the customer teams, give them the car."
"You know I'm not a fan of customer cars. Everyone talks about the DNA of Formula 1, and that is, people, being their own constructors,
"If it's about to cost and that's their solution, then I think it's a band-aid solution, 
The "customer car" concept would also result in the smaller teams losing their identities as independent Constructors in Formula 1.