Zak Brown Takes a Veiled Dig at Red Bull F1 Over 'Policing' B-Team AlphaTauri
Published 01/18/2022, 3:32 AM EST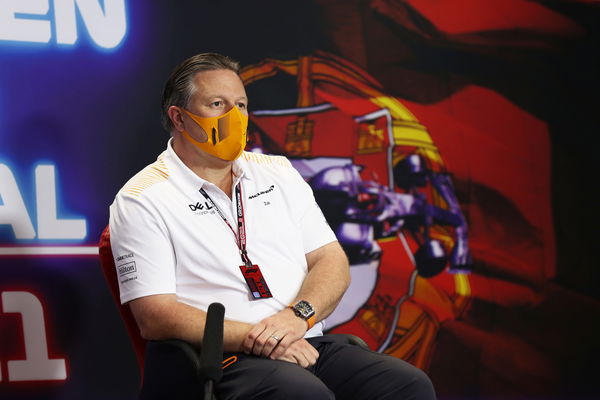 Over the last couple of years, F1 has been busy unearthing ways to bring the racing grid closer than ever to amplify the on-track battles and offer all the teams a fair shot at the championship title. However, one of the factors that hinder this equality is the allowance of 'A and B teams'. For instance, Red Bull Racing and AlphaTauri.
ADVERTISEMENT
Article continues below this ad
They almost look like they are one complete outfit, as Red Bull often help their junior outfit to not only build the PU and gearbox but also other components. This consequently offers the mid-field teams an edge over the other mid-field teams.
A similar incident happened with Racing Point (now, Aston Martin) in 2020 where they managed to design a copy of Mercedes' championship-winning 2019 F1 car. Hence, from being one of the most struggling teams in 2019, the alleged 'Pink Mercedes' went on to dominate the mid-field, securing multiple podiums, a pole position, and a race victory.
ADVERTISEMENT
Article continues below this ad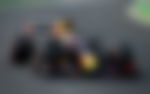 Yes, F1 did manage to alter the rules to prevent such incidents from happening in the future. However, according to McLaren F1 boss, Zak Brown, there is still a long way to go for the sport to put a complete stop to such unfairness.
Watch Story: From Lewis Hamilton to the Miz: When F1 & WWE Crossed Over
Brown takes a dig at Red Bull
Writing to McLaren, Brown reckoned that F1 must obstruct teams like Red Bull from policing a junior team on the same grid.
"The threat of A and B teams has not gone away. And it is vital that the governance of the sport is strengthened to prevent this. The regulations, as they stand today, are heavily biased towards B teams/customer teams which is not in line with F1's principle of a group of genuine constructors competing with one another on even terms. It is diminishing what being an F1 'team' means and the fabric of the sport.
ADVERTISEMENT
Article continues below this ad
"F1 needs to be 10 true constructors, where each team–apart from sharing the PU and potentially the gearbox internals–must design and produce all parts which are performance-relevant.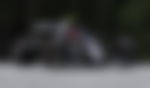 "Right now, there is too much diversity in the business models between teams. Trying to apply the same set of complex regulations to each, and then policing them effectively, is needlessly complicated and compromised as a result," he wrote.
ADVERTISEMENT
Article continues below this ad
Overall, let's hear out your opinion – Should Formula One order Red Bull and AlphaTauri to design their own respective parts and allow the latter to not be policed by the Milton Keynes outfit?