"I Would Cry. I Would Cry Happy Tears": Messiah of the Bills Mafia Makes Major Promise to F1 Star Daniel Ricciardo
Published 09/27/2022, 6:40 AM EDT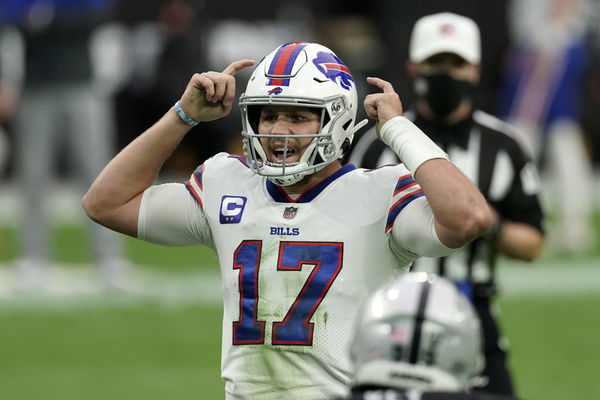 Daniel Ricciardo is beyond doubt one of the finest drivers on the grid. He's known for his ever-so-broad smile and sense of humor. The ex-Red bull driver ended a long winless drought by emerging victorious at the 2021 Italian GP, which further led the Australian driver to celebrate in his peculiar style once again, after a long time.
ADVERTISEMENT
Article continues below this ad
As we all are aware of the tradition, whenever the Honey Badger gets a podium, he likes to drink Champagne from his shoe, a celebration that is referred to as 'shoey' by Ricciardo and his fans.
ADVERTISEMENT
Article continues below this ad
Other than his unusual celebration, the Mclaren driver is also known for the relationships he shares with everyone on the grid. One off-grid relationship which grabbed the audience's attention is with the Buffalo Bills' Messiah Josh Allen.
Josh Allen talks about his friendship with Daniel Ricciardo
Talking to Allen, in a 2021 ESPN interview, Daniel asked the NFL player if he would ever enact a win with a 'shoey'.
To this, the Buffalo Bills quarterback Josh Allen replied, "As soon as we are up on that stage, on the podium at the Super Bowl, if we get there I am definitely taking my shoe off and I am doing the whole thing too."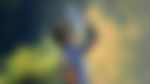 A happy Ricciardo interjected, "It is crazy how it became something I didn't think it would"
The Bills Mafia continued, "If it was to end up on the stage at the end of the Super Bowl, I would probably cry, I would cry happy tears."
Daniel Ricciardo left Red Bull after 2018 to join Renault. After a decent stint with the team, that saw him finish the 2020 season in P5, he moved to Mclaren. Riccardo played a senior mate to Lando Norris, sharing his experience with the latter. This partnership arguably did well for Norris, but not so much for Ricciardo.
Despite that, the experienced driver did get Mclaren's first win at the Italian Grand Prix in almost a decade.
Bills Mafia discusses the similarities between F1 and NFL
ADVERTISEMENT
Article continues below this ad
Altogether, the 2022 season hasn't been high yielding for the Australian racer. When asked about his contributions to the Zak Brown-led team, Daniel said, "The way you walk into a room has a big impact, a big effect on people. People draw from that and the team, the crew and people around you draw from that."
Watch This Story: Daniel Ricciardo's Fandom of Buffalo Bills including his friendship with their Quarterback
Having a similar role to that of a captain, the 26-year-old talked about the similitudes between himself and Riccardo. He said, "We are never too serious, even when probably, we should be at times but I think that people want to play with guys who are positive and have energy."
ADVERTISEMENT
Article continues below this ad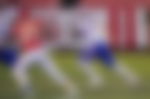 Currently, Daniel Ricciardo is standing at P14 with six races remaining. Let's hope the jolly Australian gets back on track soon and we all get to see his quirky celebrations again soon.
Edited By: Ranvijay Singh