NFL Buffalo Bills Reciever Steffon Diggs Welcomed by Twitter as Newly Initiated F1 Fan
Published 04/30/2022, 6:44 AM EDT

Follow Us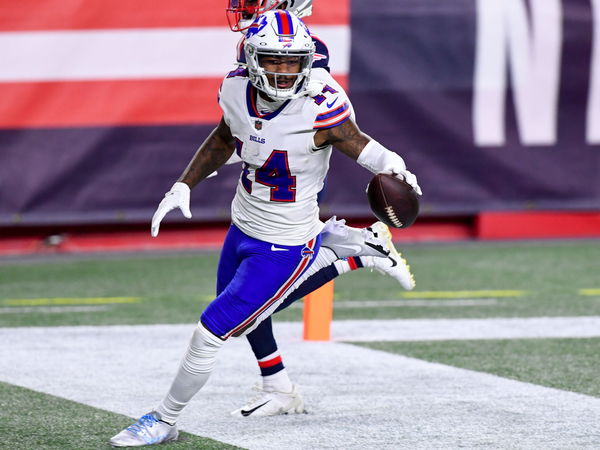 F1 has certainly made its mark in the United States of America in the last couple of seasons. The popularity of the sport has transcended anything before that we have seen in the country. There are younger and younger fans gravitating towards the sport as they come in numbers to watch a Formula One race in the USA.
Although it has reached many fans in the country, it looks like NFL Buffalo Bills player Stefon Diggs has only just discovered the sport. He took to social media to express his surprise at learning about the sport so late.
ADVERTISEMENT
Article continues below this ad
Why am I just now learning about f1 🤦🏾‍♂️

— DIGGS (@stefondiggs) April 29, 2022
"Why am I just now learning about f1," said Diggs on Twitter. But F1 fans on the platform welcomed him wholeheartedly to the community and suggested Netflix's Drive To Survive to get himself engaged.
Welcome to the community. You can start with DTS if you are looking for a intro. Also the drama may or may not be true it differs case by case

— coffee_head (@formula_coffee) April 29, 2022
Do not start with DTS if you are looking for an intro 😅

F1TV have classic races.

Watch as much live F1 as you can. Practise is highly informative.

— DM (@Yopsicles) April 29, 2022
Welcome aboard – whatever you do, don't learn about the sport via the Netflix Drive to Survive series. You're way better off subscribing to F1TV and watching that way, as well as a few select podcasts.

— Husker (@huskerslab) April 29, 2022
Drive to survive on Netflix got me hooked

— Walt (@billsmafia4lfe) April 29, 2022
Get to watching DTS man well worth it.

— Marty Czekala (@MartyCzekala) April 29, 2022
They in Miami this weekend. Fly down and check it out.

— Zach Olney (@FatherOfChaos5) April 29, 2022
Mercedes F1 trackside engineering head provides an update on bringing upgrade to Miami GP
It has been a tough start to the year for the world champions, Mercedes, in 2022. They are currently not on pace with their rivals, Ferrari and Red Bull, on the track and are lacking performance. Now it is expected that they might bring their first upgrade of the season in next week's inaugural Miami Grand Prix.
Mercedes trackside engineering director Andrew Shovlin did provide an update regarding the upgrade package. "We are hoping to bring parts to the car soon, maybe even Miami, where we can hopefully see progress on this issue," said Shovlin.
ADVERTISEMENT
Article continues below this ad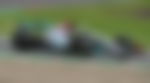 "Lots of people are suffering with this problem and we know that lifting the car is a way of alleviating it. A lot of the work that is going on in Brackley has been to understand the phenomenon and whether we can actually control it, whether we can engineer it out of the car," said Andrew.
WATCH THIS STORY: Lewis Hamilton's Biggest F1 Crashes
ADVERTISEMENT
Article continues below this ad
It would be interesting to see what kind of upgrade package will the Mercedes bring to the Miami GP. They certainly need the new package to work so that they can at least compete at the front of the grid.
There is also a bit of an unknown as F1 is visiting Miami for the first time, so it is unclear whether the upgrade will provide the necessary performance gain that the team is looking for or not.
Edited By: Melroy Fernandes