Does Kimi Raikkonen Deserve a Place in Formula 1 in 2020?
Published 09/20/2020, 1:52 PM EDT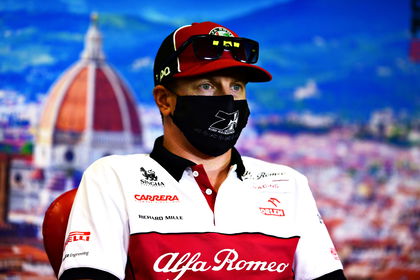 ---
---
The recent media spill giving out the fact that Alfa Romeo is willing to continue with Kimi Raikkonen has caused a lot of uproar in the racing world. Initially, it was anticipated that the 40-year-old racer will be retiring at the end of the season.
ADVERTISEMENT
Article continues below this ad
However, the recent proceedings speak otherwise. This begs the question of whether Kimi Raikkonen really deserves a place in Formula 1 anymore or not.
The veteran racer from Finland is undeniably one of the pioneers of the sport. A former World Champion, Kimi is indeed one of the most formidable faces of Formula 1. However, one must admit that the glory days are over.
ADVERTISEMENT
Article continues below this ad
Although we do see him trying his level best, fetching points for Alfa Romeo is a distant dream for the seasoned driver.
🔴 BLICK (swiss newspaper) CONFIMS : Alfa Romeo absolutely wants to keep Kimi Raikkonen and form the dream team with Mick Schumacher for 2021 !

The team are not happy with Giovinazzi's results but don't want a 100% young duo. Kimi is ready to continue. #F1 pic.twitter.com/XlFad3Vr2H

— Alfa Romeo F1 Team (@AlfaRomeoF1Fan) September 19, 2020
Kimi Raikkonen in 2020
A promising talent, Kimi, tasted success with Ferrari. Replacing the retiring Michael Schumacher, he had a meteoric rise following his inaugural season Championship in 2007. Fast forward thirteen years, we see him on the 16th position with 2 points out of 9 races.
Can this be attributed to a loss in form? Not entirely! To undermine his racing abilities would be a heinous crime. Even though he has crossed 40, his skills remain as they were a decade ago.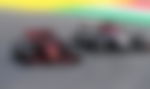 Alfa Romeo is driving with a Ferrari engine under its hood, therefore, Alfa Romeo's struggle comes as no surprise owing to the lack of power. Therefore, to find Kimi in Alfa Romeo and expecting him to go all the way snatching points race after race is quite whimsical.
To be or not to be
To expect him to perform meticulously even at this age is a bit too much to ask for. With a career spanning across two decades, Kimi holds a special place in Formula 1.
With his future in Formula 1 ascertained for the time being, Kimi must keep a few things in mind. Alfa Romeo cannot promise him a proper car that allows him to go for the points or even a mid-table finish.
And his advanced age bars him from being the star of a decent Formula 1 team. Even though he has experience, teams would rather invest their time and money in youngsters.
ADVERTISEMENT
Article continues below this ad
His experience will be beneficial in the team dugout as a non-driving member of the team. Moreover, if he plays this card, rarely any team will hesitate to pick him up.
Lastly, he has already achieved whatever he had to. His skills are intact, however, a bit worn off. He won't be going for the Championship anymore. However, watching him compete to keep his Alfa Romeo out of the last spot is certainly troubling.
Perhaps it is time for him to tip his hat and take a bow. He undoubtedly deserves a place in Formula 1, however, it might not be inside the cockpit of a car.
ADVERTISEMENT
Article continues below this ad
Taking some time off before coming back in an advisory or technical role seems like the ideal option for the accomplished Finn.