F1 Radio Gaga: 10 Instances of Drivers Losing Their Cool
Published 01/24/2019, 9:59 AM EST
By

Follow Us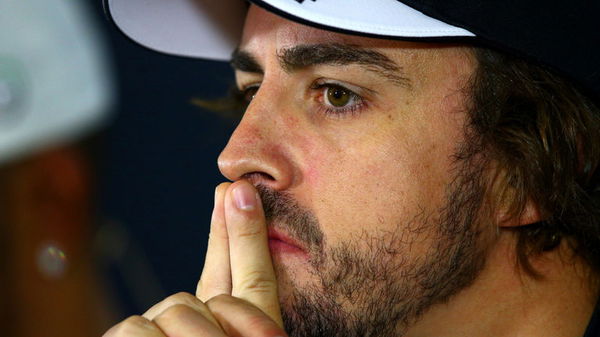 The fast-paced and intense nature of F1 sometimes leads to things heating up. Drivers ranting over their frustration over the team radio has become a common thing now. But it certainly reveals the more human side of our beloved drivers. At the Belgian Grand Prix Alonso vented his frustration over the radio, shouting and swearing. In lieu of that, we thought we'd compile a list of F1 radio frustrations boiling over.
America's Favorite Video Today
10 Best F1 Radio moments
1."All the time you leave a space" Fernando Alonso – Bahrain 2012
ADVERTISEMENT
Article continues below this ad
Fernando Alonso gave a very vocal criticism to Nico Rosberg after the latter appeared to push the former off the track when he should have been given space to overtake, as per the F1 sporting rules. This piece of F1 radio chatter would be the first of many Alonso radio moments.
2. "This is unacceptable. Unbelievable" Felipe Massa – Brazil 2013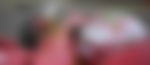 Massa's final race for Ferrari didn't go as he had hoped. He was given a drive-through penalty for crossing the white line while entering the pit lane. When he was informed of this over the radio, Massa immediately voiced his anger, accusing FIA of foul play. This F1 radio moment was a classic one.
3. "I'm Going Home!" Sebastian Vettel – Turkey 2010
Sebastian Vettel was left seething when a disastrous collision with teammate Mark Webber led both the drivers to retire prematurely, after being in prime position for a one-two finish.
4. "F***ing Raikkonen!" Juan Pablo Montoya – Belgium 2002
Montoya was visibly unhappy with the antics of Kimi Raikkonen during the the final stretches of the qualifying race in Belgium. Although in all fairness Raikkonen was in the correct place as he went off to let Montoya through as he didn't want to push him off.
5. "What a bloody engine" Romain Grosjean – Singapore 2014
Grosjean and then teammate Pastor Maldonado both had a disappointing qualifying round as their race was marred by turbo wastegate issues in the Renault engine. Grosjean voiced his dissatisfaction with the engine when he lost power on the straights.
6. Sebastian Vettel vs Fernando Alonso – Britain 2014
Vettel and Alonso were involved in an intense battle for fifth place at the Silverstone circuit, during which they both complained about each other's driving. Both claimed that the other had exceeded track limits, leading to quite a vocal war of words between the two drivers.
7. "Shut Up!" Nico Hulkenberg – Mexico 2014
This time it was the team engineer in a foul mood. Nico Hulkenberg suggested that he might be on a warm-up lap and should let the pushing Valtteri Bottas past him. The Force India engineer Bradley Joyce then lost his temper and asked Hulkenberg to keep quiet and listen to him that he was on a timed lap, and should not let Bottas past him.
8. "Don't Shout" Kimi Raikkonen – India 2013
Fellow Lotus teammate Romain Grosjean was in the faster of the two Lotus cars at the end of the 57 lap, and was about to overtake Kimi Raikkonen when the latter forced him wide. Seeing this an unknown race engineer lost his cool and ordered Kimi to let the faster Romain through, at which the Finnish racer retaliated.
Providing feedback will help us make your experience better.
Enjoyed Your Read? Let us know how likely you are to recommend EssentiallySports to your friends!
ADVERTISEMENT
Article continues below this ad
9. "I'm going to hit him when I see him" Kimi Raikkonen – Monaco 2013
ADVERTISEMENT
Article continues below this ad
And to finish the list off, another cuss-filled explosion by Sebastian Vettel. In the first lap itself, Red Bull's Daniil Kvyat hit the German's car, making him spin off and crash towards the sidewall, ending his race.
Do you know of any other angry outbursts happening over the radio in F1? Feel free to share your views down in the comments!