F1 on Right Path to Attract Entrants – Carey
Published 11/17/2018, 12:27 PM EST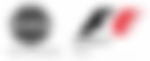 ---
---
F1 CEO Chase Carey has said that the sport's revamped regulation platform has attracted the interest of new manufacturers. This platform will be introduced from the 2021 season onwards
ADVERTISEMENT
Article continues below this ad
The sport was set for a major overhaul in two years' time thanks to a rewritten rulebook destined to attract new competitors and boost F1's grid.
While significant changes are on the horizon, F1's managers – in accordance with the teams – have tossed out the concept of a cheaper, louder and less complex power unit on the basis of the massive research and development associated with the design of a new engine.
ADVERTISEMENT
Article continues below this ad
However, the status quo hasn't discouraged several interested manufacturers from possibly entering the fray, according to Carey.
"We wanted to make sure that we continued to have the hybrid engine that was road relevant today," Carey explained.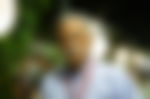 "At the top of the pyramid in terms of technology that in many ways is at the forefront of what's going on in the world. Part of that is what attracts the right new engine manufacturers into it as well.
"With the path we're on, and we have had some discussion with potential new entrants, we're encouraged.
"There's broad agreement that the path we've landed on for going forward is the right path for everybody, existing and new."
Carey justified the absence of a major engine overhaul by the necessity for F1's existing teams and manufacturers to avoid "unintended consequences".
ADVERTISEMENT
Article continues below this ad
"A year ago we were probably headed towards a more significantly rebuilt engine," said F1's top executive.
"As we got into discussions with all the teams we came to an agreement that the right path was more stabilising the existing engine, and marrying it to a series of sporting and technical regulations that improved competition, and addressed some of the economic issued around that.
"Whenever you have a new engine, everybody starts over, and there are always unintended consequences."
ADVERTISEMENT
Article continues below this ad