Sergio Perez Explains Reasons for Lack of Upgrades
Published 06/21/2018, 10:38 AM EDT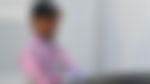 ---
---
Force India's Mexican recruit, Sergio Perez feels that the team can be 'best of the rest' in this F1 season if they implement their planned updates in time.
ADVERTISEMENT
Article continues below this ad
He said, "At the moment, we were not able to bring the upgrade we were hoping to bring for this weekend that will probably get us there. I think Renault have been the most consistent in the midfield at the moment."
Perez further enunciated his thoughts on the battle with Renault. "I don't think they're [Renault] dominating at the moment. They're certainly the most consistent, right there at the top of the midfield, but it is a long season ahead."
ADVERTISEMENT
Article continues below this ad
"A step in performance will mean a lot. If we're able to bring some performance in the next couple of races, then it can change."
When asked about the reasons for the lack of upgrades, Sergio Perez felt that the financial issues were plaguing the team. "We were expecting more [development] to be honest."
"The quantity we expected to, I mean we had the upgrades, but there have been some issues financially. They were held back, and given how close the midfield group is, it's important that you try to bring as many as you can."
"But I'm happy that we're still in the fight with the midfield group. But we certainly were expecting more upgrades than we're having at the moment", he added.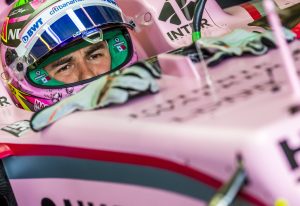 Having said that, Perez remained hopeful of a turnaround in the coming races but admitted that there were no sureties. "I hope so, I really hope so. I really hope that it can get better in the next coming races."
ADVERTISEMENT
Article continues below this ad
"There are no guarantees that things are going to turn around, and all of a sudden we will be in a better position. I just hope that things can be resolved quicker within the team and we can have upgrades soon."
The Force India F1 team have had to deal with a lot of internal issues at the moment. Mallya was accused of laundering money through the team while allegations of them helping Mercedes in the Monaco GP did their reputation no good.
ADVERTISEMENT
Article continues below this ad
The latest statements by Perez only seem to compound their problems but they seem to be doing decently on track. The quicker they sort their issues, the better they can concentrate on upgrading the car.