WATCH: Lewis Hamilton Parties Alongside Neymar & Kylian Mbappe in Paris
Published 10/02/2021, 12:20 PM EDT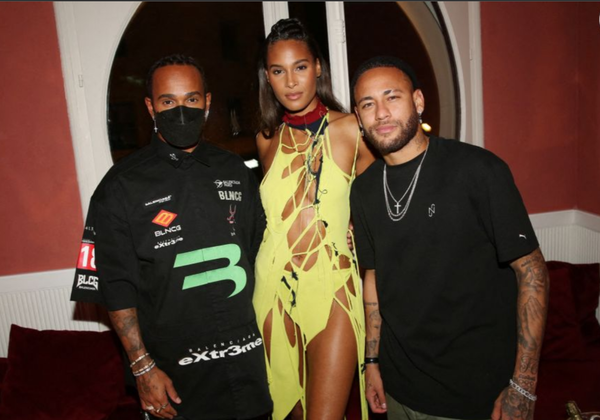 ---
---
Lewis Hamilton has not only won a hundred races, but has also regained his position in the championship battle. After the roller-coaster of a race at the Russian GP, Hamilton headed to Paris. The driver has had a fashionable week in the French city, including an appearance at a star-studded event.
ADVERTISEMENT
Article continues below this ad
Model Cindy Bruna had celebrated her 27th birthday in style with well-known sportspersons including Neymar, Mbappe, and our very own, Lewis Hamilton. The stars took over the popular Parisian restaurant, Trattoria.
ADVERTISEMENT
Article continues below this ad
An eventful week in Paris for 'Louis' Lewis Hamilton
F1 drivers have had a well-deserved week off after the stressful race in Monza. Hamilton spent his week focusing on the things he loves besides F1- music, and fashion.
As the Spring-Summer season took over the fashion capitals of the world, Hamilton made his way to the Vogue exhibition in Paris. After his fashionable appearance at the Met Gala, it was only fitting for 'Louis' to find his seat at Fashion Week.
As snappy as always, Hamilton took over the Parisian streets; each look better than the next. Although, Hamilton also took some time off to unwind with his music.
A once hidden musician, Hamilton has constantly spent time playing around with beats between race weekends. Surely a parallel music career is in the works. As Hamilton's extravagant week in Paris continues, soon it would be time for 'Louis' to become 'Lewis' again; there is a title battle on the line in Turkey.
Hamilton has more to achieve
Fashion, music, and motorsport, Hamilton can do it all. However, despite having set a record in F1, Hamilton has many more goals he wants to achieve. "You should never stop dreaming, right? Every year I make a list of things I want to achieve, maybe I've tried ten and got two. Or just one!"
ADVERTISEMENT
Article continues below this ad
So, what other dreams does the seven-time champion have? "The dream that drives me this year is to make this sport more open, more inclusive, a new path dedicated to engineers and other people who, otherwise, could not even dream of being part of this sport."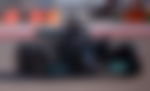 Having collaborated with Mercedes to open the doors of Motorsports to students, Hamilton has already made others' dreams his. Yet, he doesn't consider himself to be a legend of the sport. "I don't feel like I'm a legend. I'm still involved."
ADVERTISEMENT
Article continues below this ad
If not a legend, then a juggernaut, no less; Hamilton will soon be heading to Istanbul for the Turkish GP. Back in the Mercedes jumpsuit, Hamilton will be ready to extend the two-point lead he has to Max Verstappen. As the countdown to Abu Dhabi begins, every race counts in the championship battle.
Watch this story: Lewis Hamilton: Ranking His F1 World Titles From 2008 to 2020