Tennis GOAT Roger Federer Cheers for Lewis Hamilton & Co as Mercedes Seek Resurrection at Spanish GP
Published 05/22/2022, 1:54 AM EDT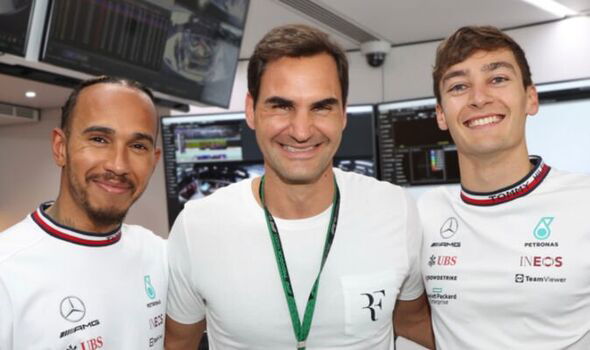 The Spanish Grand Prix weekend has served up a treat in terms of racing action on the track. In addition to the on-track action, F1 fans got an amazing surprise when they saw tennis legend Roger Federer in the Mercedes garage. He was a guest of the German manufacturer and was seen hanging out with Lewis Hamilton, George Russell, and Toto Wolff.
ADVERTISEMENT
Article continues below this ad
The 7-time world champion even took to his Instagram Stories to share the moment of him hanging out with the 20-time Grand Slam winner. Hamilton wrote, "Honoured to see this legend," while posting a picture with him.
Federer was equally as excited to meet with the Mercedes F1 team and posted some of his best moments with them on his social media. "I had a need for speed. Good luck tomorrow," wrote Roger as the caption.
The team would hope that having a legend like Federer will bring them luck this weekend as they start to make their charge back up the field.
Lewis Hamilton gutted to his finish behind his teammate in the Spanish GP Qualifying
Hamilton and Russell had a pretty good qualifying session as they finished P6 and P4, respectively. But the 7-time world champion was a bit disappointed to finish behind his young teammate ahead of the race.
ADVERTISEMENT
Article continues below this ad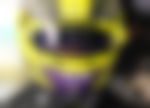 " We just need to keep working away at it and try and see if we can improve that and gain a little bit more downforce elsewhere. But yeah, I'm a little bit gutted because I want to be further up ahead and you've obviously seen George is able to put it further ahead than I, but I will keep pushing," said Hamilton.
WATCH THE STORY: From Cristiano Ronaldo to Shaquille O'Neal: When Other Athletes Mingled With F1 Stars
ADVERTISEMENT
Article continues below this ad
It is certainly interesting to hear Hamilton's comments even after a positive qualifying in Spain. This really shows that he has the bit between his teeth back after a tough start to the season with Mercedes.
They have claimed that they can challenge the Ferrari in the race if everything goes right. If that is true, then we can have a 3-way battle for the race win with Hamilton and Russell joining in. It will be nice to see the German team fighting at the front of the grid once again after a period in no-man's-land in the first 5 races.