F1 Throwback: Hilarious Video as Torpedo Mocks and Imitates Romain Grosjean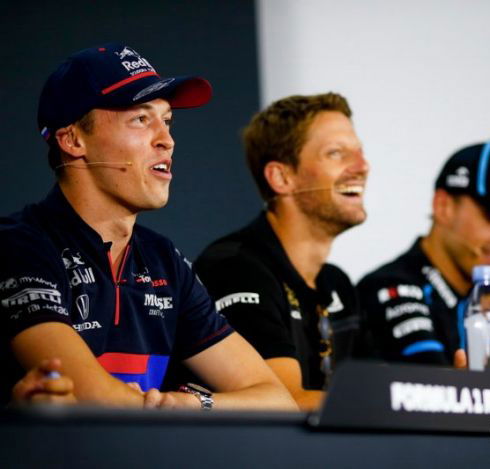 Daniil Kvyat isn't known for being the F1 funny guy. But he was caught on camera making fun of Romain Grosjean over his 'over-complaining'. Daniil was recently taped in an F1 event showing his funny side. He jokingly imitated Grosjean and showed us his best french accent.
Daniil commented on Grosjean saying "he makes everything look so dramatic". "if he sees you, he will never leave it. He will just come on team radio and blabbers about it." The reporter jokingly referred to their Abu Dhabi incident from 2019 where Grosjean had blasted Daniil on the radio. And famously said, "I almost spun".
Daniil is popularly known as 'Torpedo'. Most notably because of his collision with Vettel in Russia, 2016. Both drivers even had a not so cool exchange of words in the 2016 Chinese GP Cooldown Room. The incident with Vettel is the main reason credited to him getting the name 'Torpedo"
Read more about the Torpedo's adventure: F1 Throwback: When Red Bull Ran Winter Tests Without a Front Wing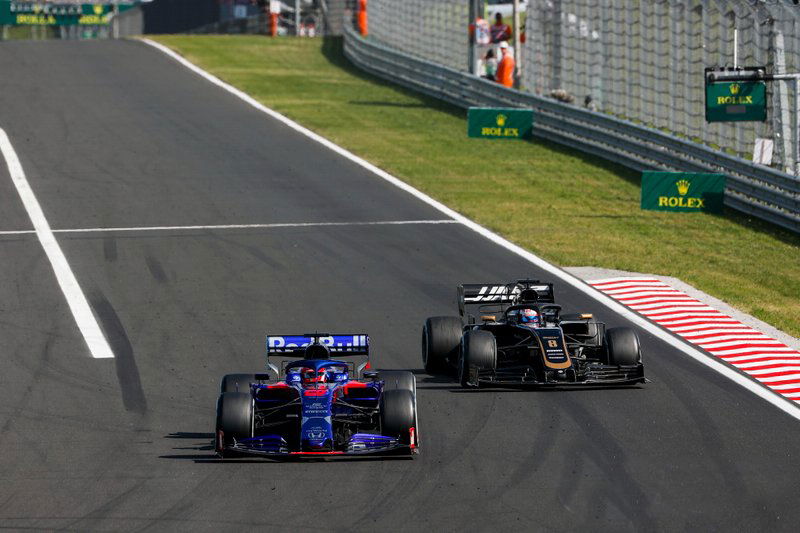 Daniil Kvyat-Romain Grosjean incident in F1 2019
During the Q1 in Abu Dhabi Kvyat and Grosjean had an exchange of words. Romain Grosjean was traveling down the pit lane as he made his way to the exit. But before he could get there Toro Rosso sent Kvyat out of his garage and Grosjean swerved to avoid him.
(insert french swearing noises here) #AbuDhabiGP pic.twitter.com/DG7Bndeepi

— iGP Manager (@iGPManager) November 30, 2019
The Haas driver was furious and complained about this on team radio.  He almost had a "spun" trying to miss Kvyat. though there were some suggestions that Grosjean made the most of the situation and waited until the last minute to brake and swerve.
Toro Rosso was handed a €5,000 fine for releasing Daniil Kvyat into the path of Romain Grosjean. And The Torpedo sure hasn't forgotten about it. Last season Daniil scored 37 points including 1 podium in Germany. Whereas, Romain was only able to score an unimpressive 8 points.
Is this a brewing midfield rivalry or just a light-hearted joke. We are going to find out soon when the 2020 season starts.